Pope Francis approves sainthood for Oscar Romero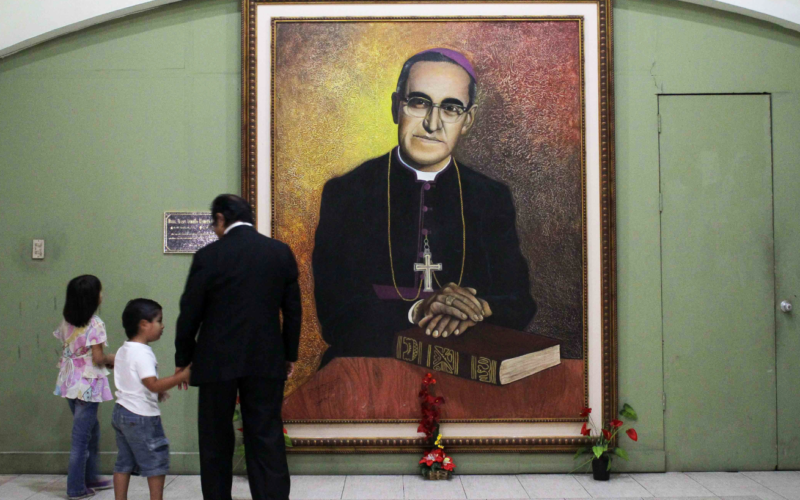 VATICAN CITY – Salvadoran Archbishop Oscar Romero will be canonised as a saint, the Vatican confirmed on Wednesday, 7 Mar 2018.
Pope Francis approved the declaration of a miracle attributed to the slain archbishop's intercession, clearing the way for Romero's canonisation.
Archbishop Romero was shot dead on 24 March 1980 as he celebrated Mass in a hospital chapel in El Salvador. His murder shocked the world, and came at the height of the country's civil war. No one has ever been brought to justice for the crime.
Pope Francis decreed in February 2015 that Romero had died for the Catholic faith, before beatifying him in May last year.
Now the Pope has declared that Romero was responsible for the miraculous healing of Cecilia Maribel Flores, who prayed for his intercession while suffering life-threatening complications during a difficult pregnancy.
Pope Francis also approved a miracle for Pope Paul VI, paving the way for his canonisation too.
The Pope now needs to hold a consistory of cardinals to choose the date for the canonisation ceremonies. Cardinal Pietro Parolin said on Tuesday that Paul VI would likely be canonised at the end of the Youth Synod in late October.
Pope Francis also recognised miracles attributed to:
Blessed Francesco Spinelli, founder of the Institute of the Sisters Adorers of the Blessed Sacrament
Blessed Maria Katharina Kasper, founder of the Institute of the Poor Handmaids of Jesus Christ
Blessed Vincenzo Romano, an Italian priest
Venerable María Felicia of Jesus in the Blessed Sacrament, a Paraguayan nun
He also recognised the martyrdom of Anna Kolesárová, and the heroic virtues of:
Bernardo Łubieński, professed priest of the Congregation of the Most Holy Redeemer
Cecilio Maria Cortinovis (né Antonio Pietro), professed religious of the Order of Friars Minor Capuchin
Giustina Schiapparoli and Maria Schiapparoli, founders of the Congregation of the Benedictine Sisters of Divine Providence of Voghera
Maria Antonella Bordoni, founder of the Little Daughters of the Mother of God
Alessandra Sabattini – Catholic Herald