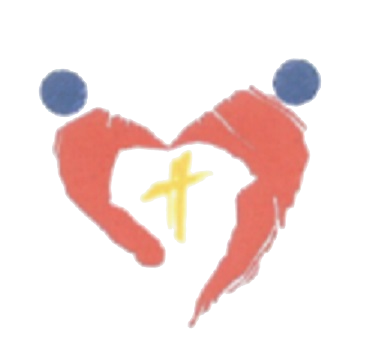 The PAX Youth Commission was formed in 1977 under Daniel Kong.  Under him the commission organised the annual youth camp which attracted many youths from 1977 until the 1980s. In response to the mushrooming of higher institutes of learning in Sabah in the 1980s and 1990s, the Campus Ministry Office started under Sr Florence Jidang fsic in 1996 while the Youth Office was established in 1997 under Sr Terecia Loukang fsic.  In 2000 the two offices merged when Sr Terecia was appointed to head both offices. Among the activities organised by the commission are the Sabah Youth Day (once in four years) and the Archdiocesan Youth Festival (once in four years) while the CMO organises the annual Campus Day [Hari Warga Kampus](1998), the Emmaus Youth Camp for school leavers (Forms 5 & 6) and the Emmaus Teens Camp (Forms 3 & 4).  Both camps started in 2009.
ARCHDIOCESAN YOUTH COMMISSION

Spiritual Adviser: Rev Fr Isidore Gilbert
 Coordinator: Sr Terecia Loukang, FSIC (013-8510248)
Members:
1. Sr. Dora Obod, FSIC
2. Christina David
3. Dorin Peter
4. Kelly Celestine Liong
5. Dwana Andrew
6. Julie Lo
7. Harold Lojinon
8. Dennis Patrick
9. Rudian Sinangkulan
ARCHDIOCESAN YOUTH OFFICE
Incharge: Sr. Dora Obod, FSIC (016-8189014)
CAMPUS MINISTRY OFFICE
Incharge: Christina David (016-8055815)
ADDRESS:
Catholic Archdiocesan Centre
Jalan Sang Kancil 3, Karamunsing
88300 Kota Kinabalu Sabah
Tel: 088-203300,  088-276006   
Fax: 088-203292
Dear friends in Christ,
Adjusting to the campus can be tough, especially away from home. Feeling homesick during your first few weeks at the campus is natural. Moving to another city is often a very big change and sometimes the uncertainty in the environment can bring about homesickness. For instance, moving from Kota Kinabalu to Kuala Lumpur or vice versa to further your tertiary study can be a real challenge since you have to adapt to the new place and its people and cultures because you are in the "overseas" although literally speaking you are still in Malaysia !
It is important to be rooted in Christ because you are all alone in the "overseas" and your family may be far from you physically. Taking a moment right now to remember that Christ invites you to live a life in Him. Be rest assured that in Christ, your feet are firmly planted on an unshakable foundation. Be Alive, as Christ is always alive ! Find those friends who share the same faith and belief with you. One of the ways is to look for them from the nearby local churches where your campus is. But who and how?
Malaysian Catholic Youth Ministers Committee (MCYMC) presents to you the list of the nine (9) Arch/Dioceses' own Youth and Campus Ministry of their person-in-charge and contact details. Please reach to us and we would love to serve you.
Be Alive, as Christ is always alive!