Dontozidon launches Christmas musical album in aid of Nagasiba church building fund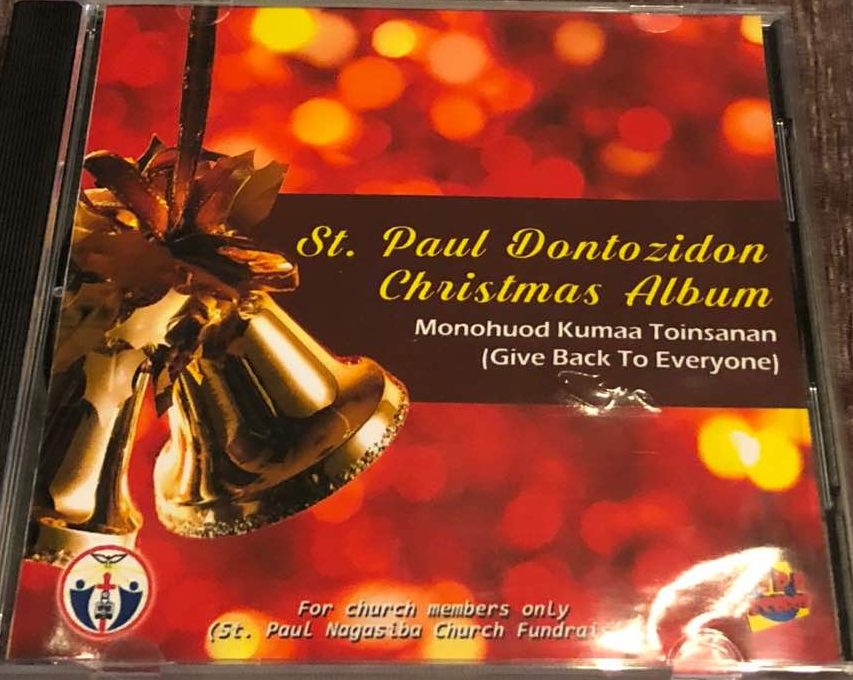 PENAMPANG – St Paul Dontozidon here launched a Christmas musical album and pledge card in aid of the Nagasiba church building fund on 24 Nov 2017.
Archbishop John Wong launched the CD entitled Monohuod Kumaa Toinsanan (Give Back to Everyone) at the Ocean Treasure Restaurant Penampang.
Five hundred pieces were produced by AGRE Records with musical arrangement by Sri Kolopis Music.  Another 500 will be produced at a later date.
The album features 15 songs sung by St Paul Dontozidon Choir and soloists including Franciscan Sister Dora Obod.
Over 300 people including Fr Max Hontor attended the launching organised by the St Paul Nagasiba Fundraising Committee headed by Carfester J Mokujin.
The CD is available at RM25 at the Dontozidon parish office at 088-714359.