Beloved La Salle Brother passes away at 87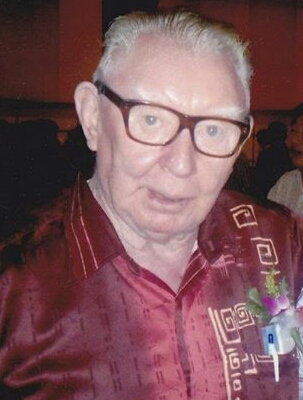 TANJUNG ARU – Beloved La Salle Brother Charles O'Leary went home to the Eternal Father after Mass at Stella Maris Tanjung Aru on 24 Dec 2015.  He was 87.
Born in County Cork, Ireland on 15 Oct 1927, in a family of five, Michael O'Leary joined the La Salle Brothers in 1945 while still in secondary school at La Salle College, taking the name of Brother Charles Dionysius.
After his initial formation, he contiuned his studies for two more years and was awarded a matriculation certificate.  In 1948 he was accepted into St Mary's Teacher Training College and graduated as a teacher in 1950.
After graduation he volunteered to work in the La Salle Mission Schools and was posted in St Joseph's Secondary School in Kuching where he taught for seven years (1951-1957).  In 1958 Bishop James Buis invited the La Salle Brothers to take over the Sacred Heart Schools in Jesselton (now Kota Kinabalu).
Brother Charles came to Jesselton with Brother Raphael Egan and Brother Thomas Carney in January 1958.  They laid a solid foundation for Lasallian education that focuses on a wholistic education rooted in faith, service and community building.
On 22 May 1958 with the approval of Bishop Buis, the Brothers renamed Sacred Heart Secondary School as La Salle Secondary School after their Founder, St John Baptist de La Salle.
His legacy of service is as follows: assistant principal and teacher 1958-1968; principal 1969-1985; supervisor of Sacred Heart Primary School 1969.  At the same time he was actively involved in running the boarding school, caring for students coming from outside Kota Kinabalu.  In 1990, he opened up Benildus House as a facility for outstation students, especially those in the pre-university level. He was also actively involved for many years in catechetics at diocesan and parish levels.
In acknowledgement of his service in education, he was one of the 15 recipients  of the "Faithful Servant" Award at the Kota Kinabalu Silver Diocesan Jubilee in 2002 and the Noble Service gold pendant award in 2010.
In 2014, the La Salle/Sacred Heart Alumni Association felt it was timely to name the new administrative centre after him, even if he were still alive, as it was a way of honouring the man of God who had done so much for others.  So it was that The Brother Charles O'Leary Centre was blessed by Archbishop John Wong on May 10 and officially declared opened by Deputy Minister of Education I Datuk Mary Yap Kain Ching May 24.  The association's tribute was not premature, as it turned out.
For those who would like to pay their last respects, his remains will be:
Dec 24-26 – Fook Lu Siew Parlour, 2nd Floor, VIP Room
Dec 27: SM La Salle Senior Block, at Dewan La Salle, Tg Aru.
The funeral Mass will be on Dec 28 (Mon) at Sacred Heart Cathedral Karamunsing at 11 am. Thereafter the cortege will proceed to Catholic Cemetery, Mile 4.5 Jalan Penampang Lama for burial.