Backgrounder: History of Pesta Belia Keuskupan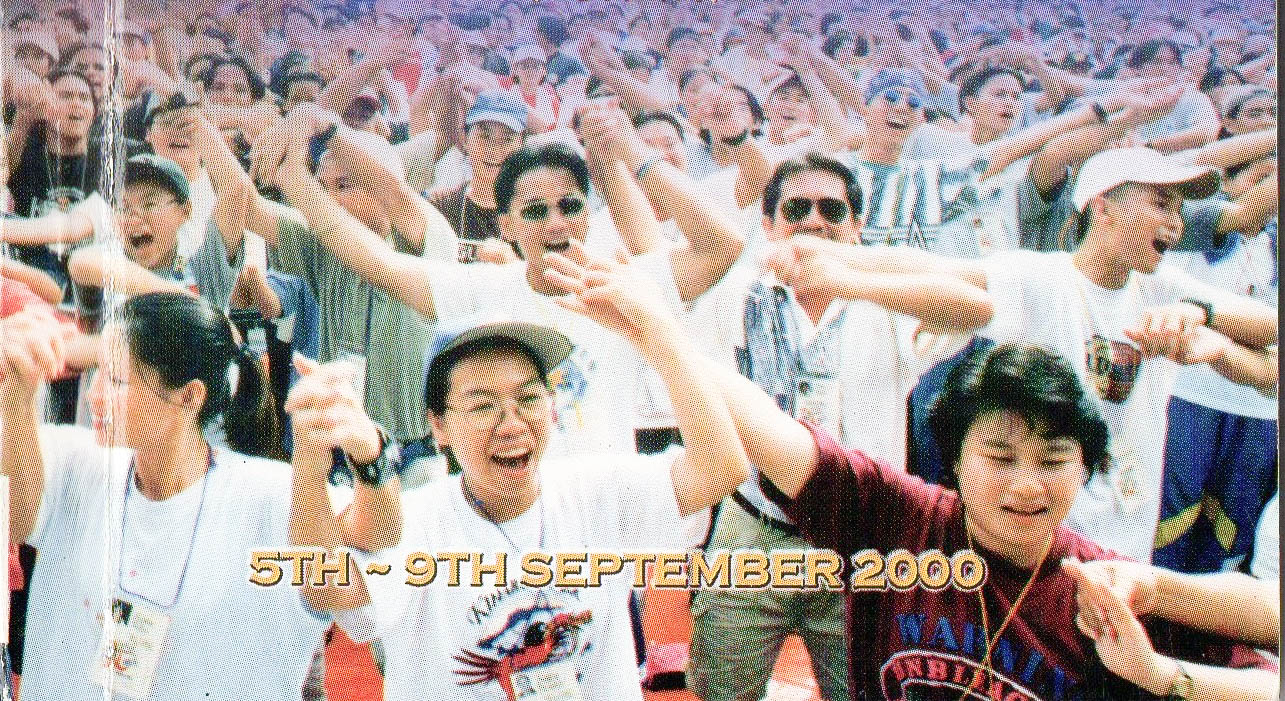 The Journey of Diocesan Youth: Youth Camp to Pesta Koir
In 1976, after the formation of Suruhanjaya Belia PAX (SBP), the first programme organised was the 'Sabah Youth Camp' in Kionsom, Inanam. The success of the camp prompted SBP to  organise a second camp at the same place in 1977.
The following year, the camp was again held for the third time in Tambunan, and fourth time in Penampang in 1979. These camps aimed at building leadership skills among youths, especially in spiritual leadership.
In the early 80's, when SBP's leadership changed  hands, the new line of committee introduced Pesta Koir (PK) to replace Sabah Youth Camp, as the main programme of SBP.
PK was a choir competition between choir groups of each zone under Kota Kinabalu Diocese, which was at that time divided into East Coast zone, North-West Coast, South-West Coast and the Interior.
The first PK was held in 1983 in KK, which was participated by several choir groups.
It was held yearly, and in 1987, the scope of its activities was broadened to include drawing and public speaking competitions. This led to a change in its name from Pesta Koir to Pesta Belia Keuskupan (PBK).
Pesta Koir to Pesta Belia Keuskupan
SBP leadership changed hands for the fourth time in 1989, and the new committee started to re-format its concept.
Their main programme, PBK, was nevertheless retained at that time and was organised only once in two years.
In 1997, SBP started to employ full-time staff and a Diocesan Youth Office was established. That year saw the name Suruhanjaya Belia PAX changed to Tim Pelayanan Belia Diosis (TPBD).
The 10th PBK was held in 1998, as the main programme of TPBD and saw significant changes in its format.
Several new sessions were included such as catechesis, para liturgy, thematic performances, Vigil and Eucharistic celebration with the Bishop.
TPBD succeeded in bringing the environment of 'World Youth Day' to the diocesan level. Close to 2,000 young people participated in PBK-10, held in Sandakan.
Two years later, Jubli Agung Tahun 2000 (JBT2000) was celebrated, which saw TPBD KK and Keningau combining  their efforts in organising it. Close to 5,000 Catholic youth participated from the whole of Sabah.
The success of JBT2000 prompted both dioceses to organise a combined Sabah Youth Day (SYD) in Keningau (2004), SYD-2 in Ranau (2008), SYD-3 in Tambunan (2012), and SYD-4 in Tawau (2016), with participation  from Sandakan Diocese also.
PBK-11 resumed in 2010 to give way to these other diocesan events.
After PBK-11, TPBD Agung has decided to hold PBK once in 4 years.
PBK-12 was held in 2014 in Penampang parish. – PBK13 Programme Book