Youth gathering concludes with exhortation to be witnesses of the Joy of the Gospel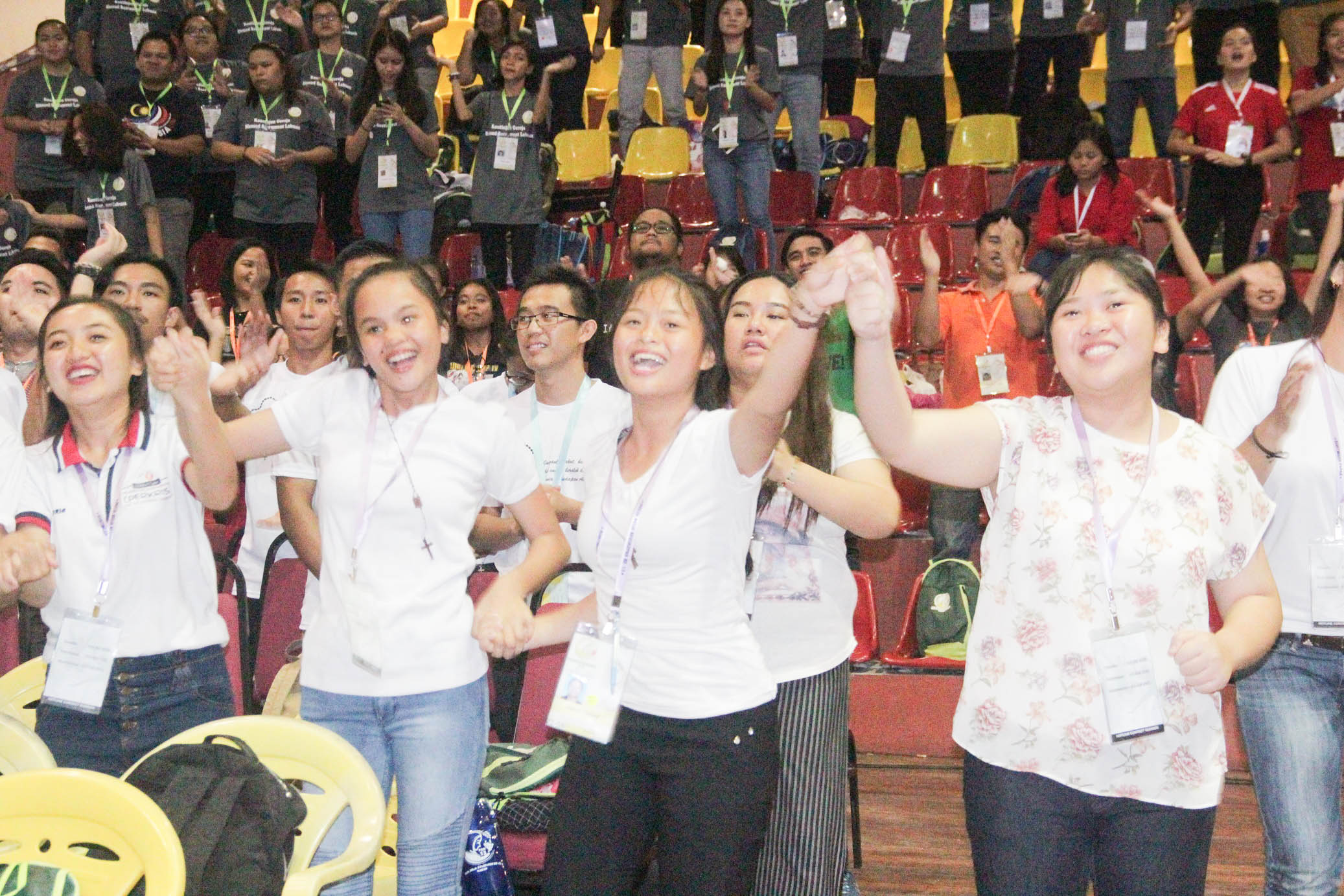 TUARAN – Participants of a youth gathering were exhorted to be witnesses of the joy of the Gospel at its conclusion recently.
The 13th Archdiocesan Youth Festival (Pesta Belia Keuskupan Ke-13 or PBK-13) was hosted by St John Tuaran on 17-21 June 2018 at the Dewan Sri Sulaman here.
Franciscan Sister Dora Obod, PBK-13 coordinator, delivered her closing remarks to the 852  participants at the closing ceremony on June 21.
In her speech, she said: "We have been here for four nights and five days, and have celebrated our Catholic faith with the fullness of joy and gratitude through friendship, sharings, and especially in the Mass, where we experienced the seed of the Joy of the Gospel being planted in our heart."
Sr Dora talked about dreams that surely exist in young hearts, and pointed to them an example they must follow, taking Mary as the model of the faithful follower of Christ who is not afraid to do God's will.
She asked them to take good care of their hearts and give them to Jesus so that they "will lead a meaningful life."
Sr Dora exhorted them not to give up in the face of challenges and reminded them to remember that Jesus has conquered the world (cf Jn 16:33).
"This camp is not the end but the beginning, therefore go and be witnesses of the Joy of the Gospel with courage!" she said.
One of the objectives of PBK-13 is that the youth be courageous witnesses of the Joy of the Gospel.
Sr Dora challenged them, "Are you courageous to be witnesses of the Joy of the Gospel in today's world, in your family, schools, workplace and wherever you may be, and to be Catholic citizens of Sabah and Malaysia?"
The young people gave their resounding 'Yes!' to all of these questions. – Linda Edward