MOT holds meeting to launch SYD-5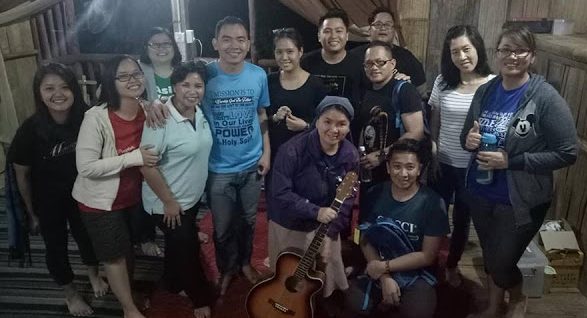 PENAMPANG – Members of the main organising team held a two-day meeting to launch the 5th Sabah Youth Day (SYD-5) on 5-6 Aug 2018 at the Bamboo House Riverside Kampung Notoruss here.
The 13 participants represented the Kota Kinabalu Archdiocese and the Dioceses of Keningau and Sandakan.
The theme of the SYD-5 will be "I am the handmaid of the Lord; let what you have said be done to me according to your word" (Lk 1:38).
The gathering was a time for prayer, reflection and brainstorming on enfleshing the rationale and objectives of the youth event in countering the issues brought up in the March 2018 meeting at Pace Bene Papar.
The objectives of SYD-5 are threefold:  1) bringing the youth to celebrate their Catholic faith; 2) helping the youth to follow Mother Mary in obeying the call of God; 3) strengthening the youth to become witnesses to Christ in this millennium.
The Main Organising Team (MOT) together with Father Joshua Liew and Father David Garaman paid a courtesy call on Archbishop John Wong at his office on Aug 7.
Franciscan Sister Dora Obod, as SYD5 coordinator, presented the rationale, objectives and progress report to the prelate.  In response, the prelate expressed his support for the programme presented.
The launching of SYD5 will be at Holy Trinity Tawau on 22-24 Feb 2019, followed by the Journey of the Youth Cross and Marian Icon across Sabah until the culmination in 2020 at St Joseph Papar / Holy Rosary Limbahau.