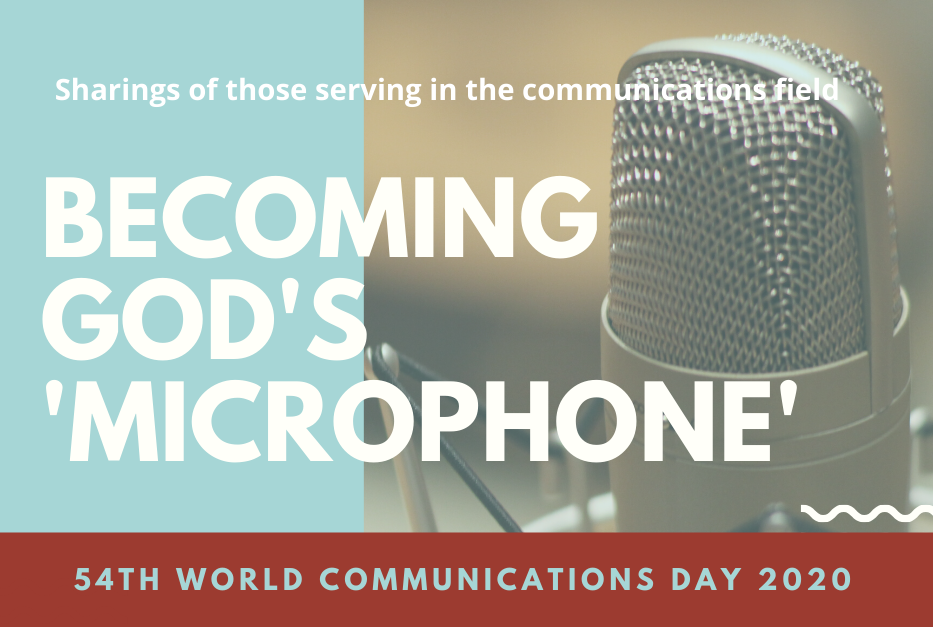 World Communications Day 2020: Becoming "God's Microphone"
THERE are many who are serving as "God's microphone" in His vineyard, bringing God's voice and messages to the faithful. Each of these people possesses a different story in life but all are called to carry out the same mission – Evangelizing the Good News. In conjunction with 54th World Communications Day 2020, let us hear from them who are serving behind the scenes in the Church.
Henry Chua, SOCCOM Church of Mary Immaculate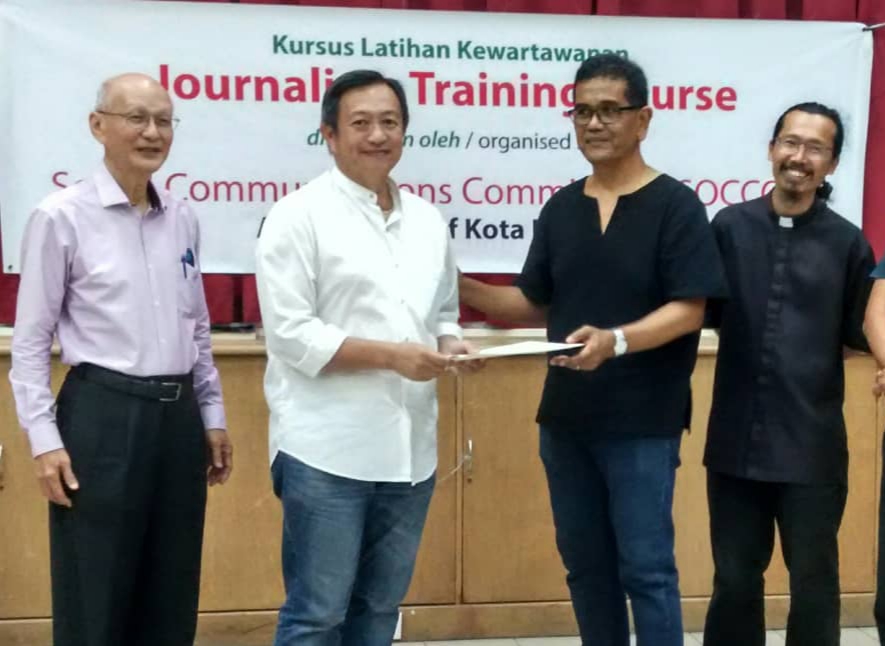 Does God tap on his microphone every time before he speaks to see if it works? Probably not; since he would know the condition of all his instruments.
So as God's instrument, in this case a microphone, the first condition is to be loud and clear especially when God placed us out in the world to evangelize. As his microphone, God speaks not just with our voice but demeanours. Even though God is speaking through us, but our conscious mind is still making the decision to choose the method and proceed with the necessary action in evangelizing to the world. As God's microphone, we need to be loud and clear with our sharing as the sceptical world wonders whether we 'walk the talk', following the footsteps of God's ultimate microphone, his Son, our Lord Jesus Christ – who is the Way, the Truth and the Life.
One final question to ponder: Will you choose to be a wired microphone or a wireless one?
Agnes Chai, Associate Editor, Catholic Sabah
The saints and martyrs remind us not to remain quietly on the sidelines, but to become microphones for God. They inspire us to speak out with our brothers and sisters who need help breaking down systems and structures that perpetuate poverty and suffering. People around the world continue to face oppression in many forms – it's up to us to be God's microphone by advocating on their behalf.
Very often, people who donate to charity, for example, pre-loved shops, make use of the opportunity to "get rid" of all unwanted stuff from their homes. They fail to think and feel for the recipients of their 'charitable deeds', who though economically hard-hit and unaffordable to pay for merchandise at high-end places, still deserve to be treated with dignity and respect. People need to be advised that their "donations" must be respectable and usable goods, such as they themselves would not hesitate to use. Let us be God's microphone by speaking out and speaking up for those who could not speak for themselves.
Catherine Wan, Catholic Sabah / Catholic Service Centre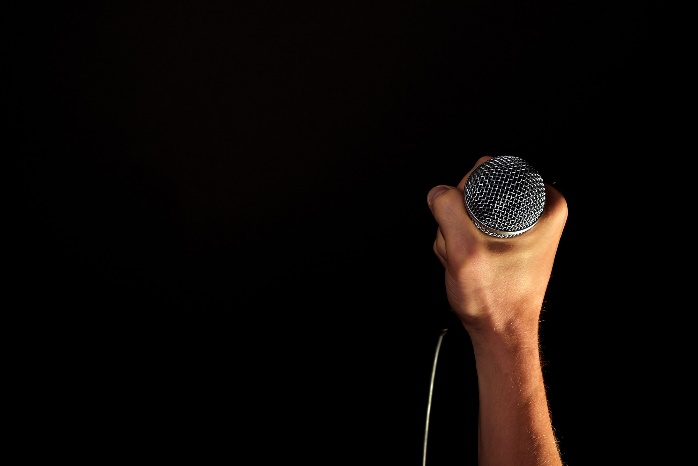 My first experience of using a microphone was during my primary school singing competition. Before the microphone is being used, preparation needs to be done beforehand to make sure the intended message is conveyed correctly.
As I learn to respond to God's call to be His instrument of Love and Mercy, I start to live as God's microphone through the media work of Catholic Sabah (Chinese section) and Diocesan LU bimonthly Chinese magazine. Through the printed words, stories of testimony and faith sharing of God's people are passed on to inspire and to encourage one another in the journey of faith on earth as reflected in the theme of 54th World Communication Day (2020): "That you may tell your children and grandchildren' (Ex 10:2). Life creates history". May God's salvation continues to be triumphant throughout the human history.
Linda Edward, Catholic Sabah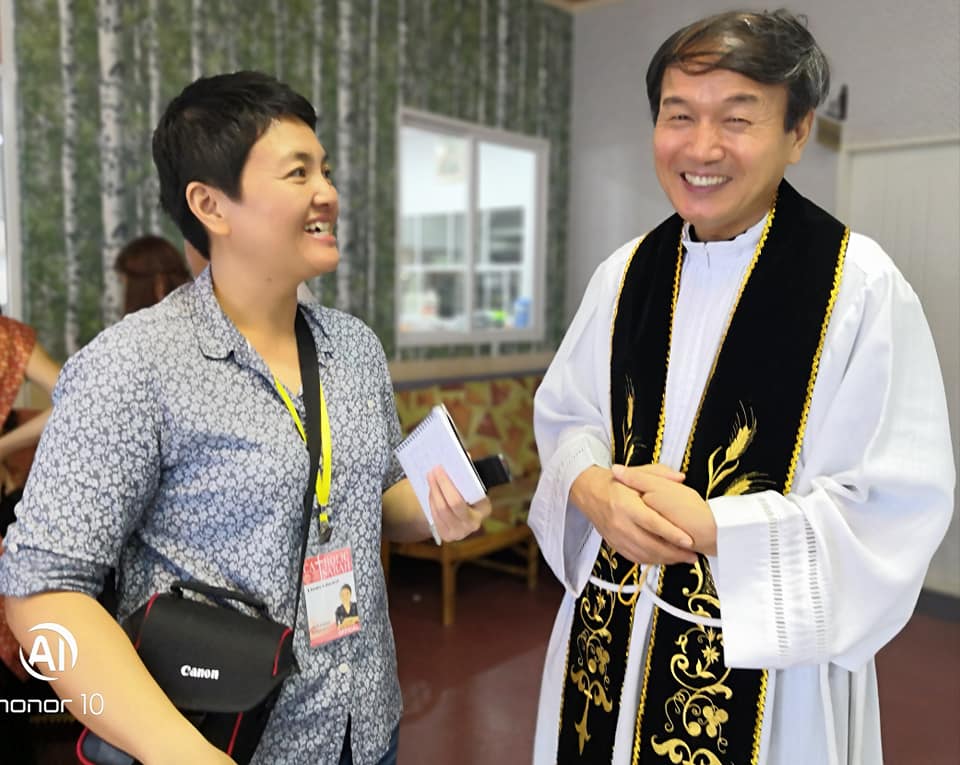 When I read the message of the 54th World Communications Day by Pope Francis, I'm attracted to these words: "We need stories that reveal who we truly are, and in the untold heroism of everyday life". In the stories of our life, our family, our communities and even in our country, the hands of God are leading each one of us. And the story between God the leader and us the one who are led must be written and shared, to help us to remember and to help others to rise up.
Many of us are well-versed in the use of mass media and social media, we know these are effective tools of communications in today's modern world. But without good encouraging contents, all of these will just be physical tools, without real meaning.
I am reminded of the words of a priest during one of the Basic Journalism course a few years back, Fr Frank Lucas from Manila. He said, "There are 1 Billion Catholics in the world, if all of us rise up and evangelize through the internet platform, we will wake up the world".
So, let us now rise up and responsibly tell our stories and others' stories in the modern platforms, about how God is leading us to find meaning in our lives.
God speaks everywhere and in all people and the stories of these people matter because in it contains the voice of the One and that voice is Love.
Sr Bibianah Densia, Fsp ( Daughters of St Paul)
I am God's microphone. For me, that means being a channel through which God's Message is delivered to others.
As I contemplate my role as an instrument, I discern that I am called upon to communicate, not just with the words that emanate from my mouth, but holistically, with my whole being. I become God's mouthpiece by mirroring God's goodness with my very life.
What is the nature of God's message that I carry within me?
I am called, as God's microphone, to promulgate the Good News: love, hope, peace, joy, mercy, forgiveness, healing and all what is true, good and beautiful.
I am indeed God's beloved, created in his own image and likeness. I am called to live my life well before Him and at the same time to bear fruit that enriches and brings blessings to others as well.
May God have mercy on me and bless me so that I become an authentic microphone in His hands, witnessing to the Good News with my life of love and service to others everywhere.
Liza Magnus, HERALD The Catholic Weekly (BM Editorial)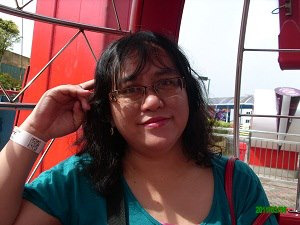 The power of storytelling…It is timely that Pope Francis chose the theme of 'storytelling' for the 54th World Social Communication Week message. All of the stories in our Bible contain wisdom and values. The world today is filled with so much of sensationalized stories, gossips and hoaxes. Therefore, as a Catholic journalist, the importance of "storytelling" in social communication is to connect and unite people so that they can better believe the truth. In this digital age, we are expected to be good newsmen, to be a witness of God's goodness and be a blessing to each other so that the weak can be strengthened, those who are divided can be united and those who are lost can return to the Church. And stories or scandals can be re-written with the story of Jesus' truth!
IN CONJUNCTION WITH 54TH WORLD COMMUNICATIONS DAY READ ALSO THE FOLLOWING ARTICLES: