MYTC grateful to supporters and benefactors for success of 13th Open House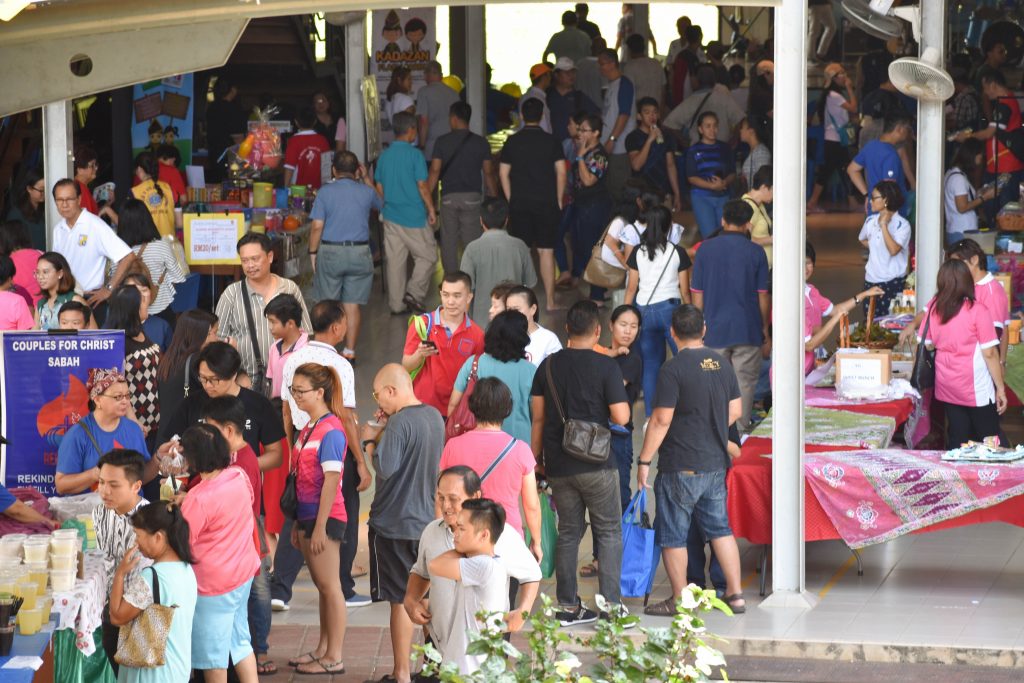 KINARUT – Montfort Youth Training Centre, better known by the acronym MYTC, organized its 13th Open House & Carnival on Oct 7 at its Residential Campus ground in Kinarut.
People from all walks of life, from the young to the elderly and those coming from places as far as Kiulu and Sandakan, came together to support and participate in this annual event.
Many regular patrons, local villagers and city folks came as early as 7:00 in the morning to visit the various stalls set up for the event although the official time for the event was at 8:00 am.
The Montfortian family prayed for good weather and God had definitely answered their prayers as the dry and sunny weather prevailed throughout the day.
Fifty one (51) stalls were set up with a variety of items for sale, ranging from food, religious items, second hand goods, as well as MYTC products from the Welding and Carpentry Departments.
The visitors were also entertained by The Jade who played their evergreen songs; and 'Sape' performance by Joefazley Igong and his brother Zenidine Igong, who was our former trainee graduated in 2017. A group of former trainees also did their part by performing the Beat Box, a musical trend among youngsters today.
There were also a few choices of games for the visitors, but the most popular game was fishing where the visitors were able to take home their catch of the day, comprising Tilapia and Patin fish.
Children were not left out for they were given equal opportunity to catch tiny fish for their keeping.
This year the Open House also coincided with the birthday of MYTC's chairman, Tan Sri Bernard Dompok, and on hand to celebrate his birthday were his family members and wife Diana, Board members, Management Committee members and Datuk Ewon Benedick, who is the State Minister of Rural Development.
The Brothers, staff and trainees of MYTC wished to record their appreciation and gratitude for the support of volunteer stallholders and benefactors who came together in making this event a memorable and joyful occasion for all.
MYTC also thanked Archbishop John Wong, parish priests and parishioners for their overwhelming support during the coupon sales at their respective parishes.
Everyone with their unique roles came together to make the Open House & Carnival 2018 a success, living up to the Montfortian motto of "Together We Achieve". – MYTC PAD