Papar welcomes 77 new members into parish family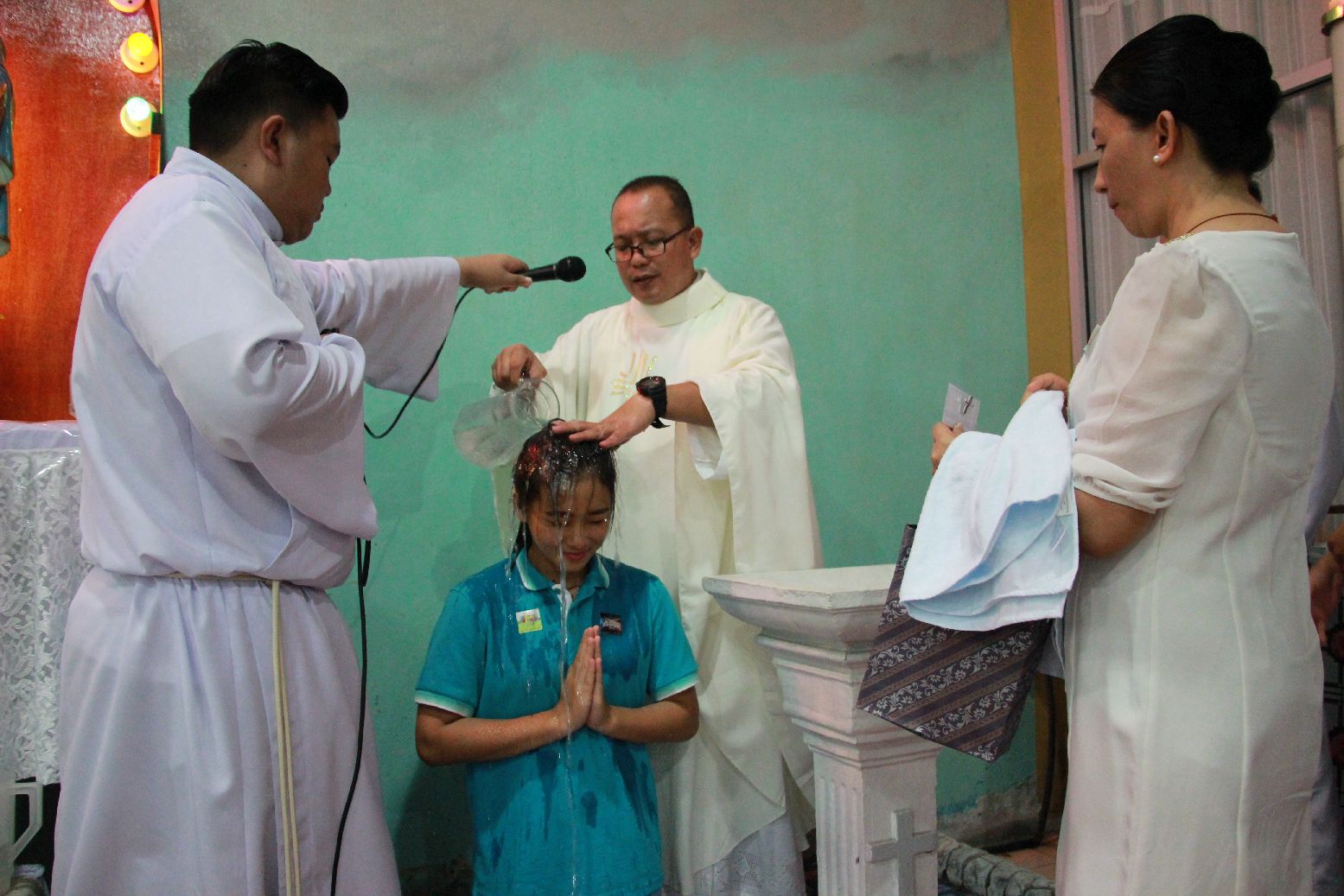 PAPAR – St Joseph Parish here welcomed 77 new members into its parish family at Easter Vigil 31 Mar 2018.
The neophytes – 38 women and 39 men – received the Sacraments of Initiation administered by Father Rayner Bisius.
Earlier in the morning, the elect attended a brief recollection and rehearsal wherein Fr Rayner explained the four parts of the Easter Vigil: Liturgy of the Light, Liturgy of the Word, Liturgy of Baptism, and the Liturgy of the Eucharist.
He also touched on the significance of the Paschal Candle, the Easter Proclamation, the nine readings, the Litany of the Saints, and the blessing of the baptism water.
In his homily, Fr Rayner likened the stone blocking the entrance of the tomb of Jesus to the loss of hope expressed by the three suffering women he had visited during Holy Week.  He urged the parishioners to allow Jesus to remove the stone which block one's passage towards Christ through faith. – William Charles Mindus (SOCCOM Papar)