Sandakan cathedral hosts pastors fellowship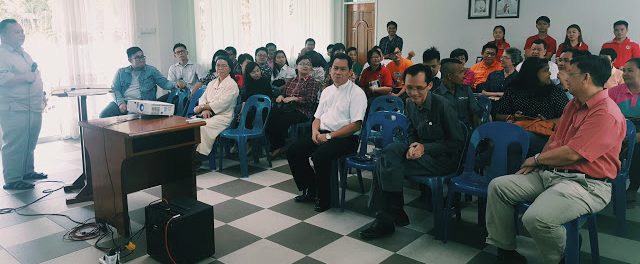 SANDAKAN – St Mary's Cathedral here hosted the monthly pastors fellowship on 4 Apr 2018.
The objective of the fellowship is to promote ecumenical unity among pastors of the different denominations in Sandakan.
In his welcoming speech, Father David Garaman welcomed the members and expressed his hope that through the gathering the members can empower one another, pray for each other, and especially for the coming 14th General Elections.
The gathering began with breakfast followed by praise and worship led by the BM CCR.
Members were divided into groups for sharing on their respective Easter Celebration and experience. The fellowship ended with intercessory prayer led by Archdeacon Yong of St Michael's Anglican Church.
The next gathering will be hosted by the Methodist Church. – Sandakan Diocesan Blog