Papar's Christmas theme relates to archdiocesan pastoral thrust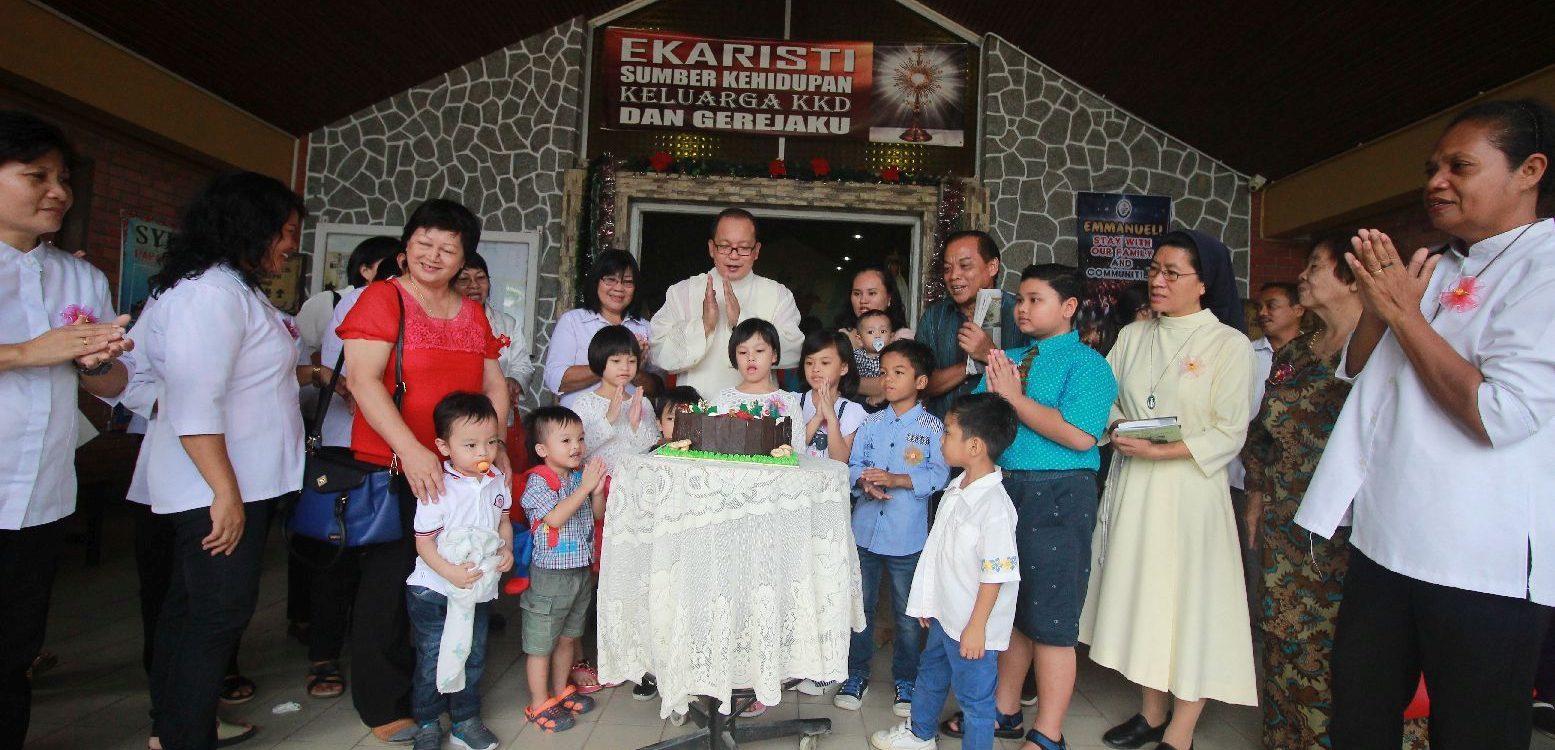 PAPAR – This year's Christmas theme for St Joseph Parish here related well with the parish's present pastoral activities in delivering the Archdiocesan Pastoral Thrust: 'My Family, My BECs and My Church' (Keluarga, KKD dan Gereja Ku) with acronym KKG Ku.
In his Christmas Eve message, Father Thomas Yip invited the parishioners to emulate the humble and holy family of Joseph, Mary and Jesus, always obedience to God in accordance to His Will and not their own.
"May the peace and humility in their lives and the word of God inspired us and open the path towards repentance and forgiveness towards one another in our family and communities," he said.
In his homily on Christmas Day, Father Rayner Bisius said that the crib of baby Jesus brings forth hope, joy, happiness, peace and mercy to all.  He invited the parishioners to bring joy and peace to those who cannot celebrate Christmas in one way or another.
He said that the migrant parishioners in one of the outstation chapels in Kogopon were not afraid to risk their lives in attending the Christmas Eve Mass so as to bear witness to the birth of our Lord Jesus Christ.
Likewise, he continued, we, too, must not be afraid to walk the path and to bear witness to Christ in our lives and church ministry no matter how big the challenges are.
After the Mass, the priest, children and parishioners together had a cake cutting ceremony to celebrate the birth of our Lord. – William Charles Mindus, SOCCOM Papar