Malaysian-Chinese hymn to shine at awards ceremony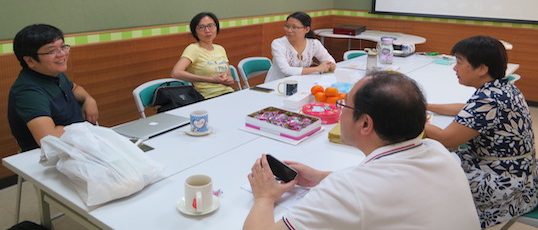 MACAU – Judges of the Veritas Cup, a Chinese hymn-writing competition, have praised a marked improvement in the quality of this year's entries.
Some hymns were accompanied by music played on the Guqin, an ancient Chinese zither-like stringed instrument.
Although the competition was judged in mid-July, an awards ceremony and Holy Music Festival is to be held in Macau from 27-29 Oct 2017 at the Macau Diocesan Social Communication Centre.
A special Mass has been organized and Bishop Stephen Lee Bun-sang of Macau will present the awards.
The winner is a Malaysian contestant for a hymn called "God is Love."
"Thanks for Your Hug" by a contestant from Wenzhou, Zhejiang Province was first runner-up and "Shepherd in the Mountain" from Taichung, Taiwan, came third.
The distinguished judging panel of five Chinese-speaking musicians considered over 200 entries.
So Kai-yi from Taiwan, the chairwoman of the jury, told ucanews.com Oct 25 that one criterion was how well hymns reflected Christian faith.
Malaysia's "God is Love" was deemed the winner after heated debate amongst the judges.
Competition judge Wu Jiagong, principal of Guangqi Music School in Shanghai Diocese, noted that some entries were performed in an ancient Chinese chanting style.
However, Wu admitted that the bulk of mainland Chinese composers had yet to catch up with other entrants, including from Malaysia, Taiwan and Hong Kong.
He added, however, that new Church music talent is emerging in China.
Judge Wu Ru-ran, a conductor from Taiwan, said traditional influences such as folk songs and operas should not be ignored.
"In addition to composing our works via our own experiences and emotions, we need to think more about the relationship between oneself with the earth and God," he advised.
Wu noted that the "treasure" of Western Catholic music was accumulated over hundreds of years.
Themes of this year's entries ranged from saints to family, children, religious orders and worship as well as the sharing of faith.
Judges highly praised a hymn about an area of Guangdong Province called "Son of Jiangcheng — Calling" composed by Father Han Bo of Jinzhong Diocese in China's Shanxi Province.
A Gregorian chant with a typical melody played on the Guqin, the hymn tells of how a teenager responded to a call from God by dedicating himself to religious life.
It is the second Veritas Cup. The first contest in 2013 attracted 182 entries, with 16 percent coming from overseas Chinese communities. – ucanews.com