Inaugural Malaysia Religious Assembly (MRA)
PLENTONG – Around 190 representatives from 28 religious institutes in Malaysia gathered for their first assembly at Majodi Centre here on 8-11 June 2023. It was one of the many assemblies held in the church as it journeys towards the Malaysia Pastoral Convention (MPC) 2026. All the religious institutes entered into a process of theological reflection on family, church, social and ecology since August 2022 to prepare for this assembly.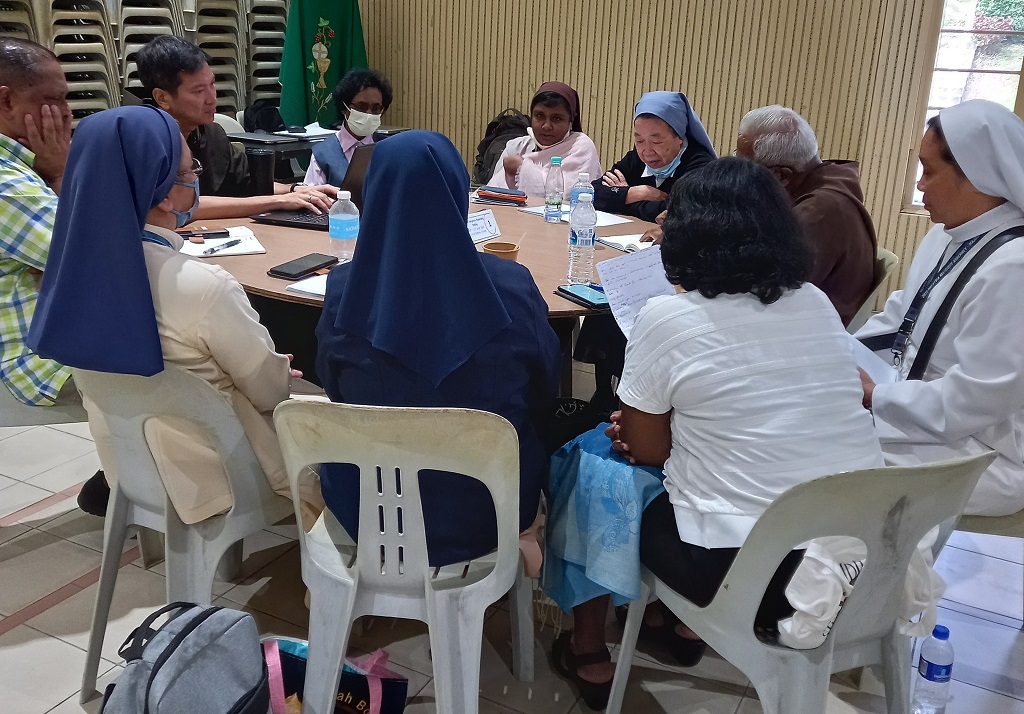 An online session was held on May 12 for all the participants to get to know each other in their small groups so as to build relationships that would enable them to have a deeper conversation during the assembly, to express expectations for the assembly, and to continue to deepen the reflection on the four focus areas.
The goal of the assembly was realised judging from the responses of the participants at the end of the four-day event.
The participants expressed their gratitude to the nine Malaysian bishops for their support and presence.
In his address, Bishop Sebastian Francis said the MRA is part of the vision of a synodal church (synodal paradigm shift) involving the clergy, religious and laity journeying together as apostles, disciples and people of God in realising communion, mission and kenosis in the power of the Holy Spirit.  The MPC will be held in September 2026 at Majodi Centre.
This is also in response to Pope Francis' call for a synodal church of communion, participation, and mission. The synod proper will be held in Rome in October 2023 and October 2024.