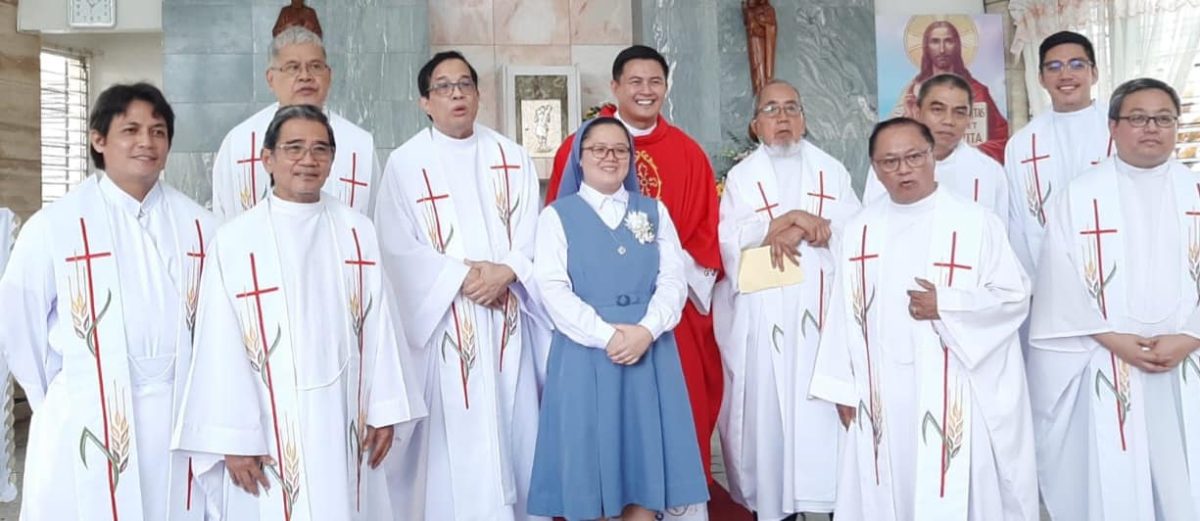 Second Fsp Tambunan Lass Makes First Profession
LIPA CITY, Philippines – Novice Imelda Samuing of Kg Sunsuron Tambunan made her first profession as a Daughter of St Paul on 30 June 2023 at the novitiate chapel here. She is the second Tambunite to join the media congregation. The first is Sr Laura Anggie who took her first vows in 2010 and made her final profession in 2016.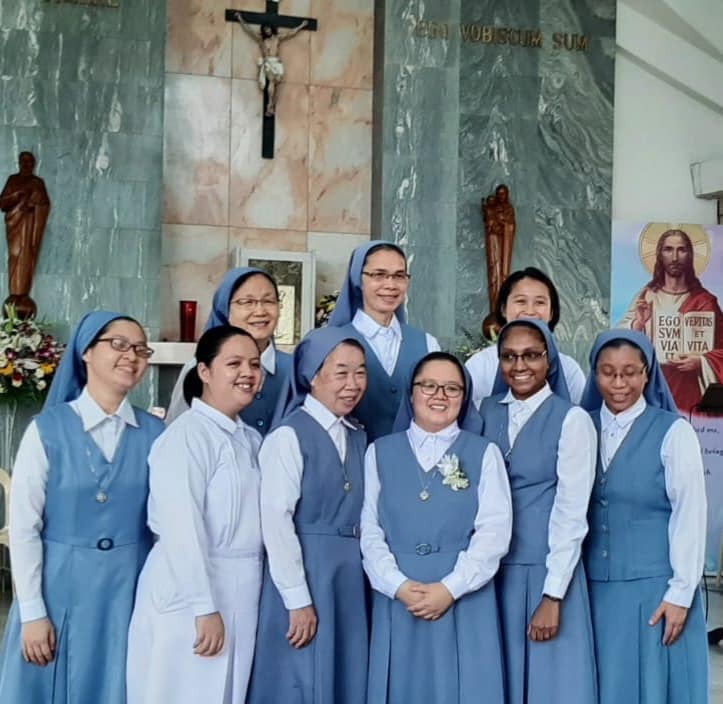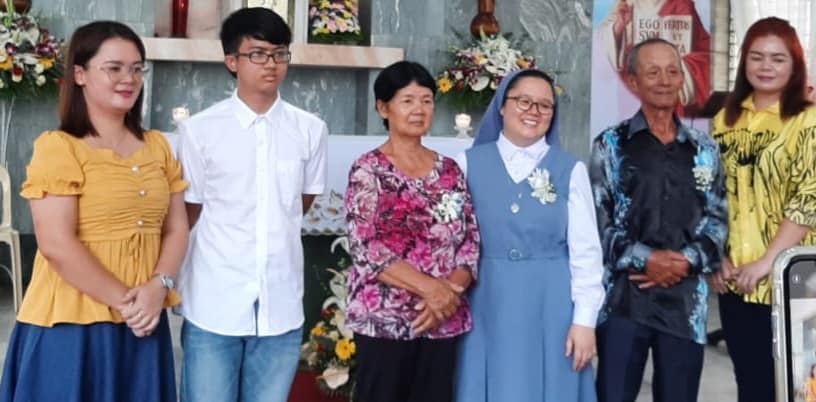 Born in 1988 the neo-professed formally entered the congregation in the Philippines in 2019 and entered the novitiate in Lipa City in 2021.
The Mass was concelebrated by ten priests, attended by several sisters and family members. Provincial Superior Sr Delia Abian accepted the vows. After the Mass all adjourned for a simple reception at the convent.