LAUNCHING OF 5 – YEAR CAMPAIGN: "PROTECT OUR EARTH, PROTECT OUR CHILDREN" – in the Spirit of the Season of Creation
This Campaign, with the goal of generating environmental responsibility, was launched by the Creation Justice Commission of the Archdiocese of Kota Kinabalu last Saturday 5th September 2020 at Sacred Heart Cathedral, Kota Kinabalu.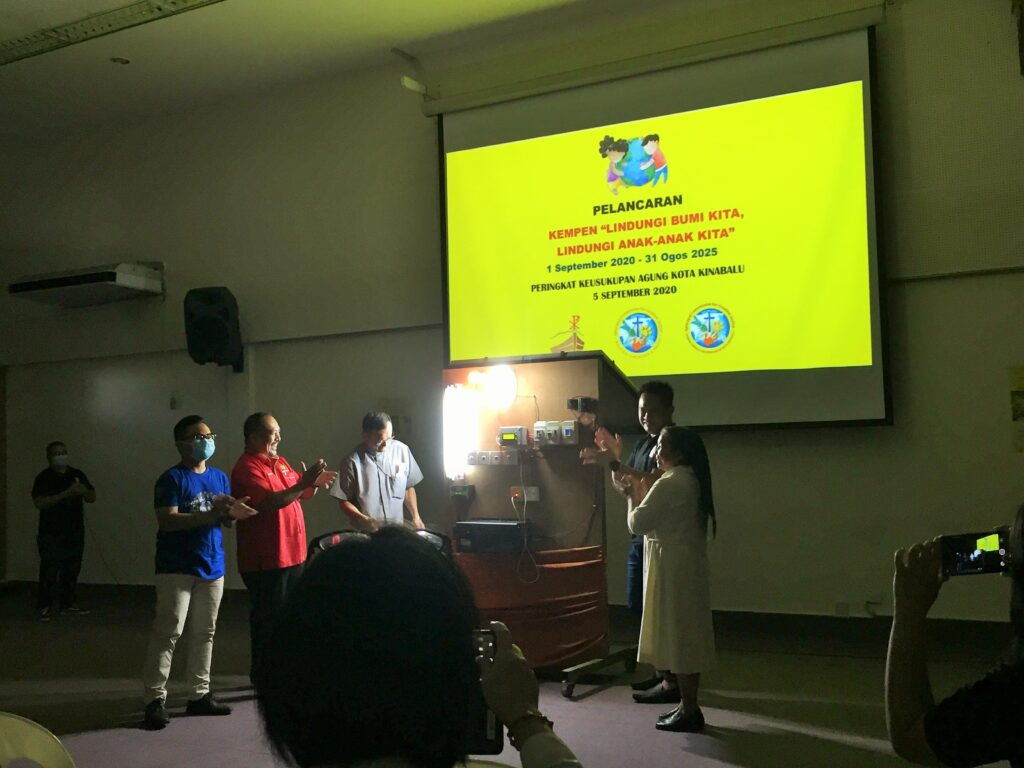 This Campaign will last for a period of five years, from 1st September 2020 to 31st August 2025. This project is initiated by the Episcopal Commission for Creation Justice throughout the Arch/dioceses in Malaysia with the full support of our Malaysian Arch/Bishops.
To make the Campaign more dynamic, practical and comprehensive, a specific theme is being highlighted each year.
The designated theme for the first year from 1st September 2020 to 31st August 2021 is: "Use Less Electricity."
Present at the launching were Archbishop John Wong, Senator Adrian Lasimbang (who was also the invited guest speaker for that occasion), representatives from the various parishes and commissions of the Archdiocese of Kota Kinabalu. Attendance was restricted due to the RMCO, and SOP was strictly adhered to for those who attended. – Sr.Bibi,fsp
FOR MORE NEWS Visit our CATHOLICSABAH.COM
READ ALSO SEASON OF CREATION at Vaticannews.va