Vietnam pilgrimage an eye-opener to Sandakan BEC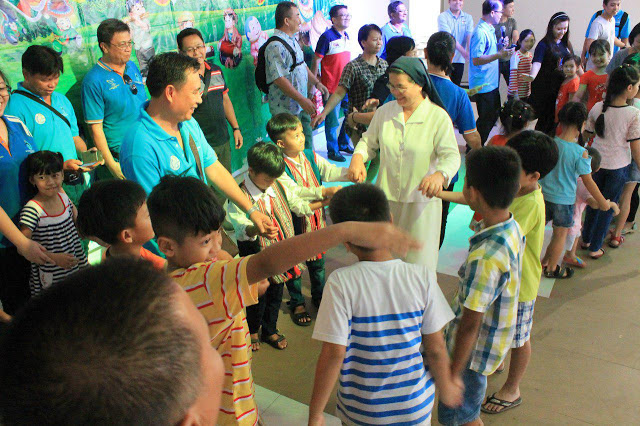 SANDAKAN – The BEC of St Teresa of Calcutta, Sandakan was formed in 2010 with some 30 active families. Since its inception, the members have made two local pilgrimages (Diocese of Keningau and St Anne, Bukit Mertajam, Penang) and an overseas pilgrimage to Manila, the Philippines. This year, Ho Chi Minh City, Vietnam was selected as their destination with assistance from the Vietnam IFFAsia Alumni (Institute of Formation Fondacio).
Over the course of five days, we visited seven Catholic pilgrimage sites, churches, Saigon Archbishop's Residence and Pastoral Centres with significant historical and architectural values.
We were particularly impressed by Vietnam Catholics in forming the faith of their young.
In another parish, we witnessed how the International Young Catholic Students organized children faith formation by giving catecheses accompanied with activities.
The faith and religious practice among the Vietnamese believers is very much alive. This could be seen from the attendance of the faithful during the morning Mass in Notre Dame Cathedral.
Apart from the spiritual pilgrimage, we also took the opportunity to understand the Vietnamese way of life, culture and history by visiting places like the Mekong Delta, War Remnant Museum and the Presidential Palace. For many of us, we know little about Vietnam.  We knew Vietnam as a war-trodden country but after setting our foot here, we realized that Vietnam is a fast developing country. Coming to Vietnam, we saw it as a place where the Christian faith is flourishing, as can be seen in their efforts in nurturing a strong faith among the young.  We have come to see Vietnam as a place where God's love reaches out to many and the people responding with faith and zeal. – Dalius LL