Celebrating the elderly priests, "a patrimony of wisdom and faith"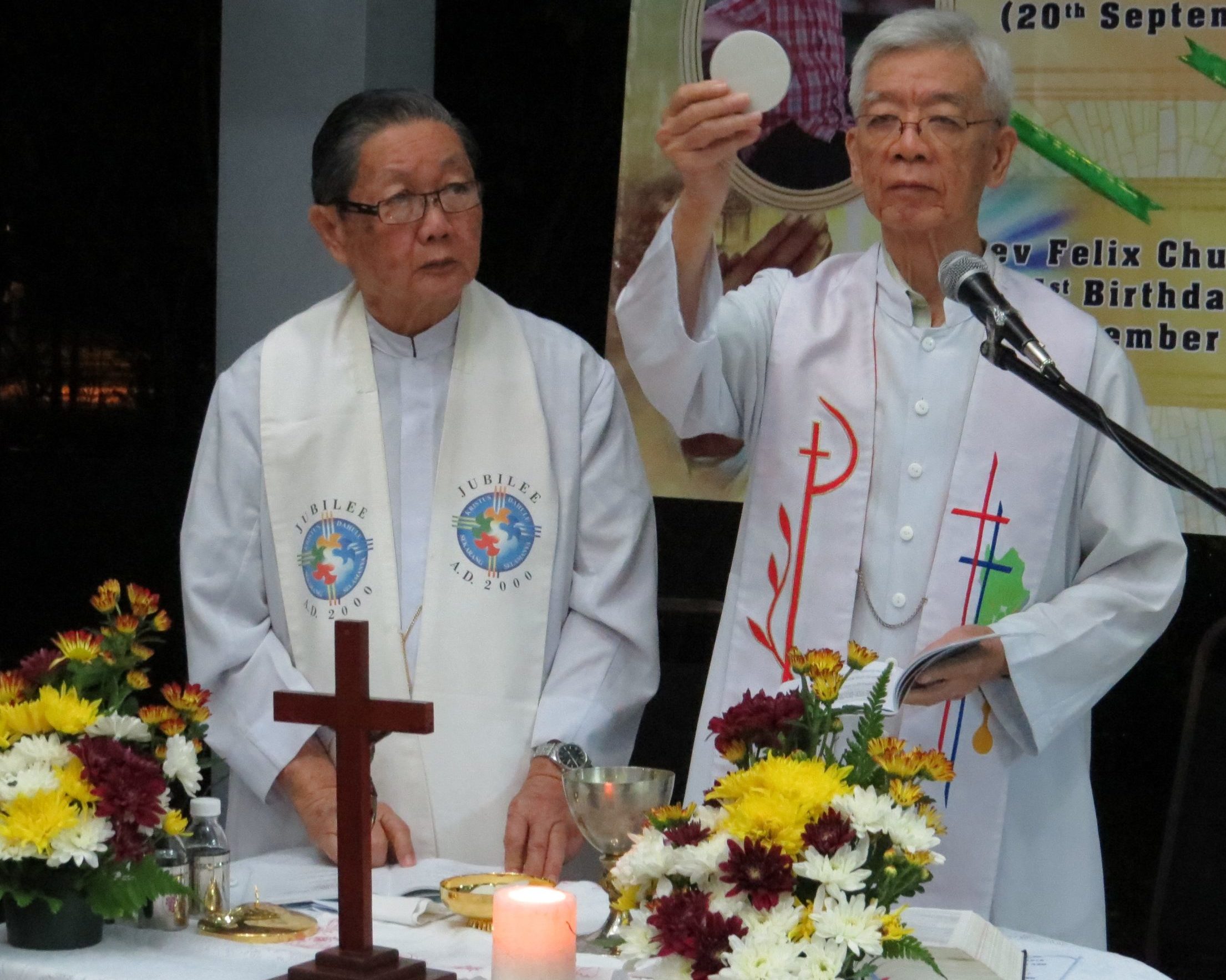 MANGGATAL – The Therapy Community of Bukit Harapan, together with its residents and staff, benefactors and friends, celebrated the 77th and 81st birthday of Father Francis Tsen and Father Felix Chung respectively on 20 Sept 2018 at the shelter home for disabled children and abused women here.
From the beginning of his papacy, forging bonds with the elderly has been a special concern for Pope Francis.
He said "The elderly are the future of a people. A people has a future if it goes forward with both elements: with the young, who have the strength, and things move forward because they do the carrying; and with the elderly because they are the ones who give life's wisdom." (The Holy Father was speaking to Italian Catholic youth of the Catholic Action movement last December.)
On the happy occasion of their birthdays, after celebrating Mass in the presence of those who were gathered with them, both priests shared with Catholic Sabah the wisdom of their years.
Fr Tsen reflected how alarmingly fast time seems to fly by for him.
He spoke of the need to use time more effectively and the need to curtail the "wasting of time" with more awareness.
For Fr Chung, there was every reason to thank God for blessing him with long life.  He reflected pensively "God has kept me alive and well that I may remain faithful to my priestly ministerial services purely out of His goodness."
A man of vision, Fr Chung looked towards the coming of the glorious Jubilee year of the Lord's Resurrection in 2033 – Catholic Sabah