Putri Karmel welcomes four new members into its fold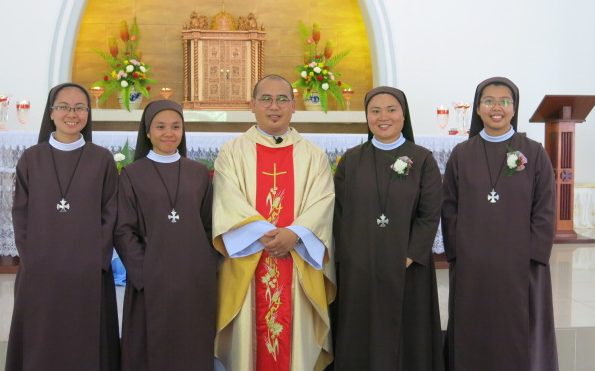 KAINGARAN, Tambunan – The Congregation of the Putri Karmel here welcomed four new members into its fold on 16 July 2018, feast of Our Lady of Carmel.
Two novices – Lucyanne and Giselle – made their first religious profession of vows while another two, Sister Anastasia and Sister Andreanna, took their final vows.
The vows were accepted by Sister Marietta, Mother General of the congregation based in Indonesia.
Father Giovanni C Sugau, CSE, presided over the Eucharistic Celebration with the Rites of First and Final Profession.
Around 200 people – family members of the neo-professed, fellow Putri Karmel Sisters, CSE Brothers, Religious Brothers and Sisters, KTM members and other invited guests attended the event.
All adjourned to the hall below for the reception and entertainment programme.