St Joseph Papar welcomes 22 new infants into parish family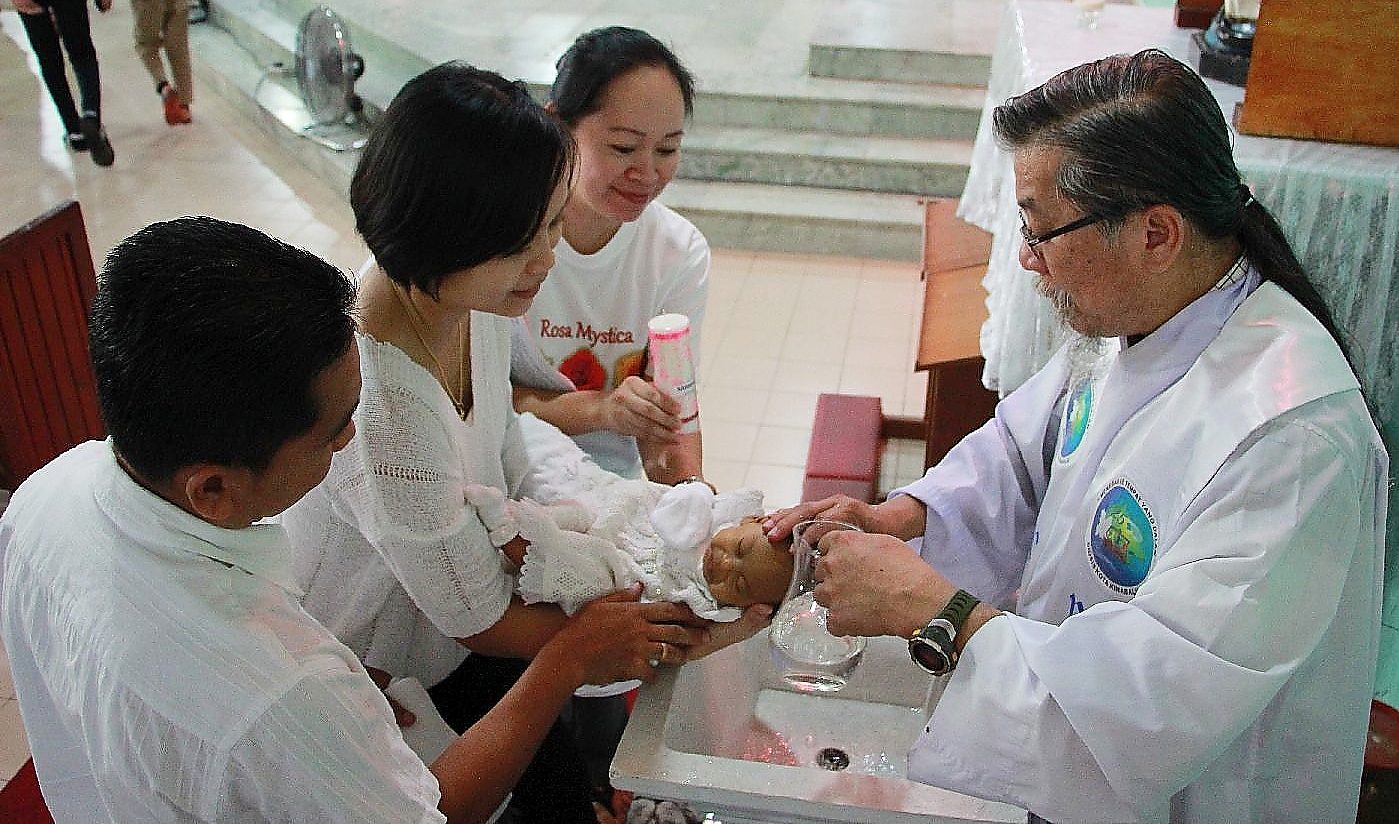 PAPAR – St Joseph Church here welcomed 22 new infant members into its parish family.
The rite of baptism was officiated by Father Thomas Yip on  24 Feb 2018 beginning with a Bible enthronement.
In his brief homily, Fr Yip said what differentiates Catholic teaching from other religions: Christ is the God of love and mercy who brings us peace through forgiveness.
He advised parents to continue the mission of Christ beginning with the baptism of their children, anointing of the chrism oil and lighting of the candles as a sign of peace, and to always give thanks to God as they accept the teaching of Jesus who had promised to be with us His children, to guide and teach us until the end of time for eternal salvation.
After the baptism rite, the pastor presented the baptism certificates to the parents and invited them to have some light refreshments at the church's canteen. The next schedules for infant baptism shall be on May 12, Aug 18 and Nov 17. – William Charles Mindus (SOCCOM Papar)