Bongkud community organises vocation programme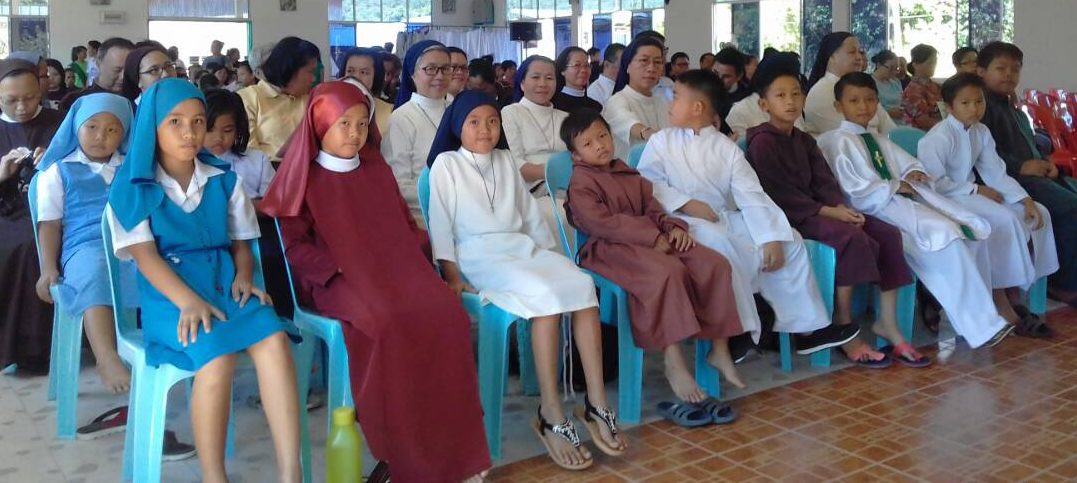 BONGKUD, Ranau – The Catholic Community of St Victor Chapel here organised a vocation programme for the youths of Bongkud and Kibbas on 8 Oct 2017.
The programme began with a Mass wherein Pauline Sister Laura Anggie was invited to share her vocation story.
After lunch, several Sunday School children gave a presentation dressed in religious habits of the congregations present in Sabah.
Then the religious congregations were given time to introduce their respective congregation: (1) Franciscan Sisters of the Immaculate Conception (FSIC), Daughters of St Paul (FSP), Marist Brothers (FMS), Putri Karmel (PKarm), Carmelitae Sancti Elias Brothers (CSE), Carmelite Nuns (OCD) by the Secular Carmelites (OCDS), and Order of Friars Minor (OFM).
All the congregations were given tokens of appreciation.
The programme ended with the youths visiting the different booths set up by the religious.