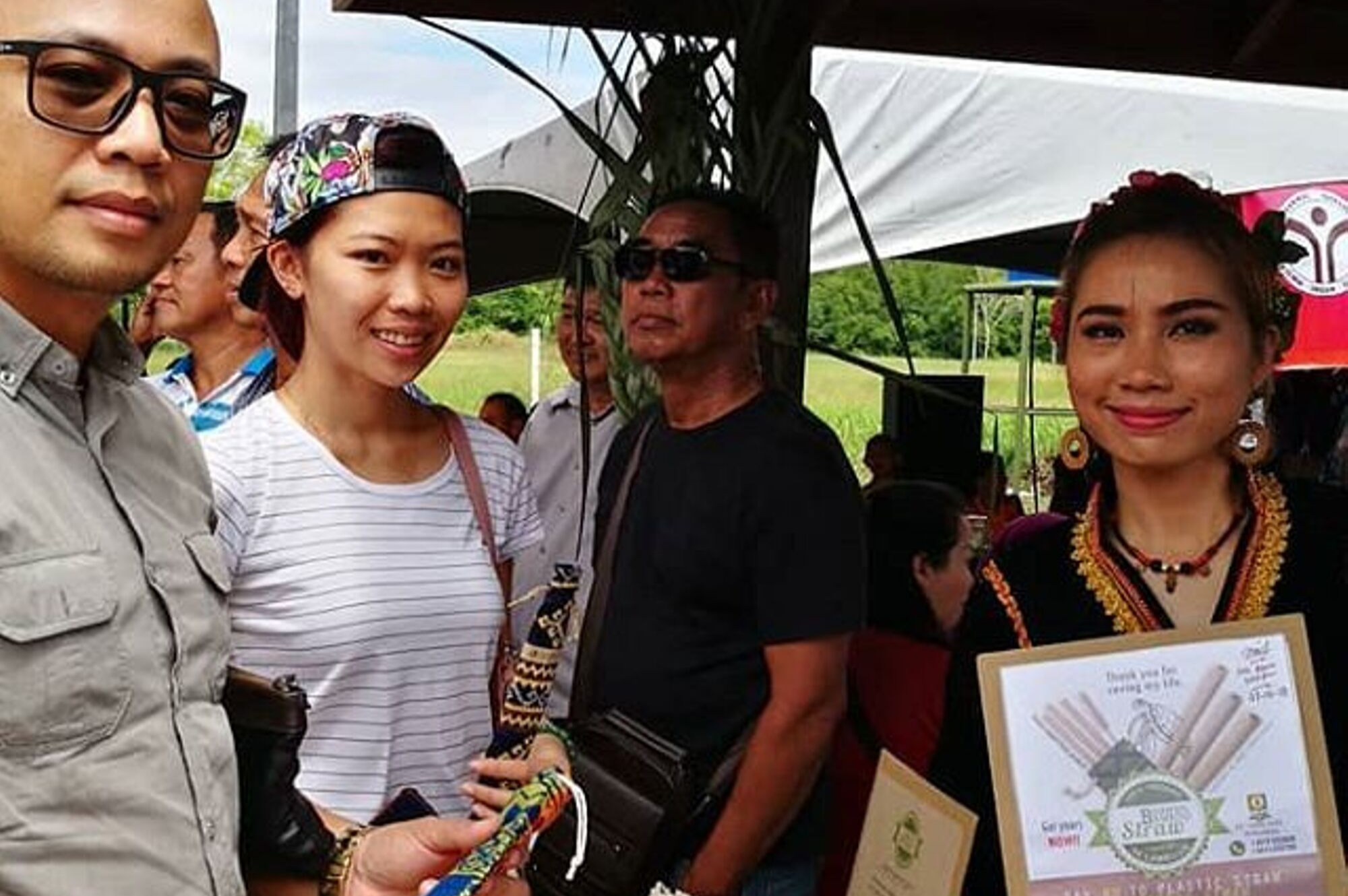 The future of Borneo Bamboo Straw and the Church's role
THOUGH only two months old, Borneo Bamboo Straw has attracted attention from interested parties.
"SMK Kolombong has ordered more than 100 sets of bamboo straws from us as door gifts," informed Lissa Johannes, the young prime mover of Borneo Bamboo Straw under the auspices of SK Lambidan Menumbok (see main story).
"It has also received an enquiry from a well-known local hotel in Kota Kinabalu who is concerned about beating single-use plastic in their premises. A meeting was convened between us in Nov 2018, which will lead to a site visit to Menumbok at an appointed date in 2019," she revealed.
Besides, they have also collaborated with Taman Pelancongan and Tagal Komuniti, Kg Rantai Apin-Apin to promote bamboo straws at the Crocker Range Festival in Keningau Nov 24.
The enterprising young environmentalist had more to share: "The latest order comes from a German who wants to promote bamboo straws produced in Borneo." Lissa promotes the budding enterprise in the Borneo Bamboo Straw Instagram profile.
Although the effort to use bamboo straw as an alternative has yet to pick up locally, what matters is the awareness of it as an alternative to beat single-use plastic usage.
"Pollution, especially plastic pollution, in our globe has reached a critical stage. We need to take action. In fact it is already late… hence, the need to increase awareness of this environmental threat to as many people as possible," said an impassioned Lissa.
She describes her own life calling as one that is gearing towards the care of environment, our common home "What I learn and do at school, I make it a point to bring it to my family, the church and practise it in the society," she shared.
She also takes Pope Francis' Encyclical Laudato Si as a guide, with which she plumbs for a deeper understanding of the importance of care of creation.
Lissa maintained "Wherever I am planted, there I can act and give."
She also expressed her hope on the Church "The Church needs to take part in caring for creation. The leaders need to play their role and support related efforts on this issue at a local setting."
For example, she suggested the Church could act, even though the efforts are small, such as beginning with commentators at Sunday Masses to encourage people not to leave any rubbish inside the Church or its compound.
Warming up to the role of the Church, Lissa confirmed that the youth have brought up their concern on the lack of support by parish priests and parish leaders for any green activities such as beach clean-up.
Not one to give up easily, Lissa impressed on the Church the need to feature annual celebration such as World Day of Prayer for the Care of Creation as many of the faithful are not aware of such an event, which is celebrated globally by Catholics. – Linda Edward