Two Sabahan Boys Brigade hold first international task in the Philippines
TAGAYTAY, Philippines – Two Boys Brigade (BB) lieutenants from Kota Kinabalu were called in as trainers in the National Brigade Philippines Leadership Development Course 2018 Camp here organized by The Brigade Philippines from 5 – 7 October.
Jeremy Chin and Alister Lee from 11th KK Company, were given their first international task to speak and facilitate sessions to over 100 members from various Boys Brigade companies in the country. They were also the first Sabahan Brigade officers to be selected as international trainers.
As it was their first international task, they served under the guidance of Mr Ho Hee Mang from 2nd KK company, current BB Sabah State Commissioner and who was also working for BB Asia for this development course.
Jeremy said it was an honour to reach out to other Boys Brigade ministries in other countries. Both Jeremy and Alister facilitated topics on Communication, Squad Management, Games, NCOs roles and responsibilities.
The program was divided into three sections; Senior Leadership 1 & 2, Junior Leadership and a boot camp.
Jeremy said it was a wonderful experience during the camp, "we taught, shared, played and we learned together as how we did in the BB family back home.
"As we were facilitating the sessions,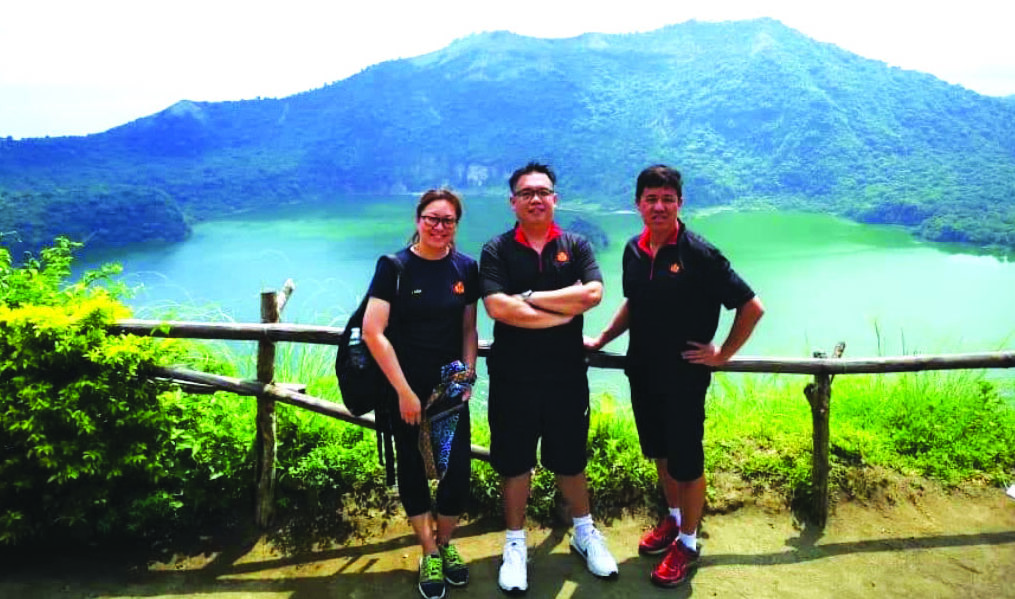 we also exchanged ideas on a case study, exchanged stories of both cultures, lifestyles, activities, as well as the study and working environments and many more.
"The members were very friendly and behaved well. Even during communication and games, everyone participated fully as the games required teamwork in order to complete it and we really had fun. The important thing is no one was left behind as we all journey together."
The camp ended with the Founder's Day celebration. It is always held in the month of October annually as it started in the year 1883 in Glasgow, Scotland by Sir William Alexander Smith.
Everyone wore their BB uniform; awards and certificates were also given out on that day. The celebration started with a drill competition which was judged by  international officers followed by the marching- in of the Colour Party Flag, BB Flag and the Philippines National Flag and other activities such as reading the Word of God, sharing and cheering.
The program was well organized and credit should be given due with a big thank you to BB Malaysia, BB Asia, The Brigade Philippines President, Mr Paul Tiu and his Officers for the hard work and unforgettable memories. – Jeremy Chin