Amoris Laetitia formation attracts 288 participants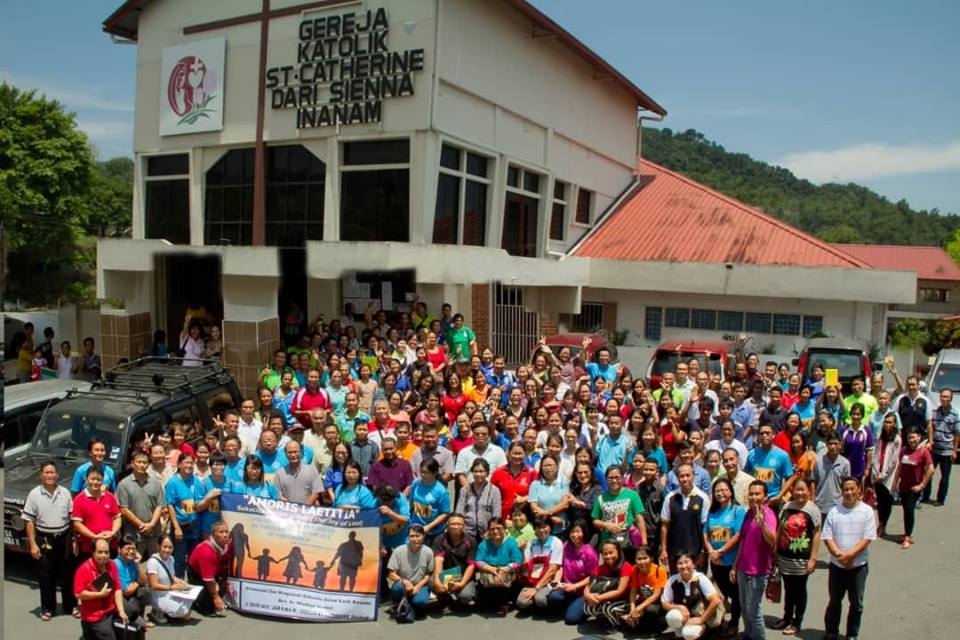 Amoris Laetitia (The Joy of Love) is a post-Synodal apostolic exhortation by Pope Francis on the family. It was signed on 19 March 2016 on the Solemnity of St Joseph, and brings together the results of the two Synods on the family convoked by Pope Francis in 2014 and 2015.
The program is based on the 325-page book consisting of nine articles, and was facilitated by Fr Michael Modoit, the spiritual adviser for the Archdiocese Christian Family Life Commission. Despite time constraints, the facilitator managed to summarize the core messages from the book followed by lively interaction with the participants.
The formation program was officiated by Fr Mitchelly Kiun and closed by Fr David Sham, rector of St Catherine Church. – Michael Guntili