KK deacons to be ordained priests in November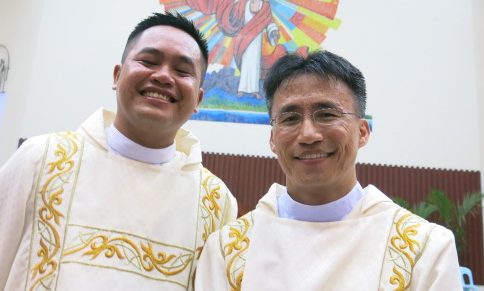 PENAMPANG – Deacons Russell Lawrine and Gilbert Marcus will be ordained priests by Archbishop John Wong in November this year.
Russell, 31, will be ordained on Sat Nov 10 at St James Tenghilan while the ordination of Gilbert, 36, will be on Tue Nov 20 at Sacred Heart Church Inobong.
The two were ordained deacons by Abp Wong on 11 Mar 2018 at the Sacred Heart Cathedral Karamunsing.
Although Russell entered the aspirancy earlier in 2008 and Gilbert in 2010, both of them  entered initiation year in 2011 and thereafter onward to St Peter's College Kuching from 2012 to 2017.
Russell is currently serving in Sacred Heart Cathedral while Gilbert is having his pastoral ministry in St Michael Penampang.