Papar parish celebrates teachers day on Trinity Sunday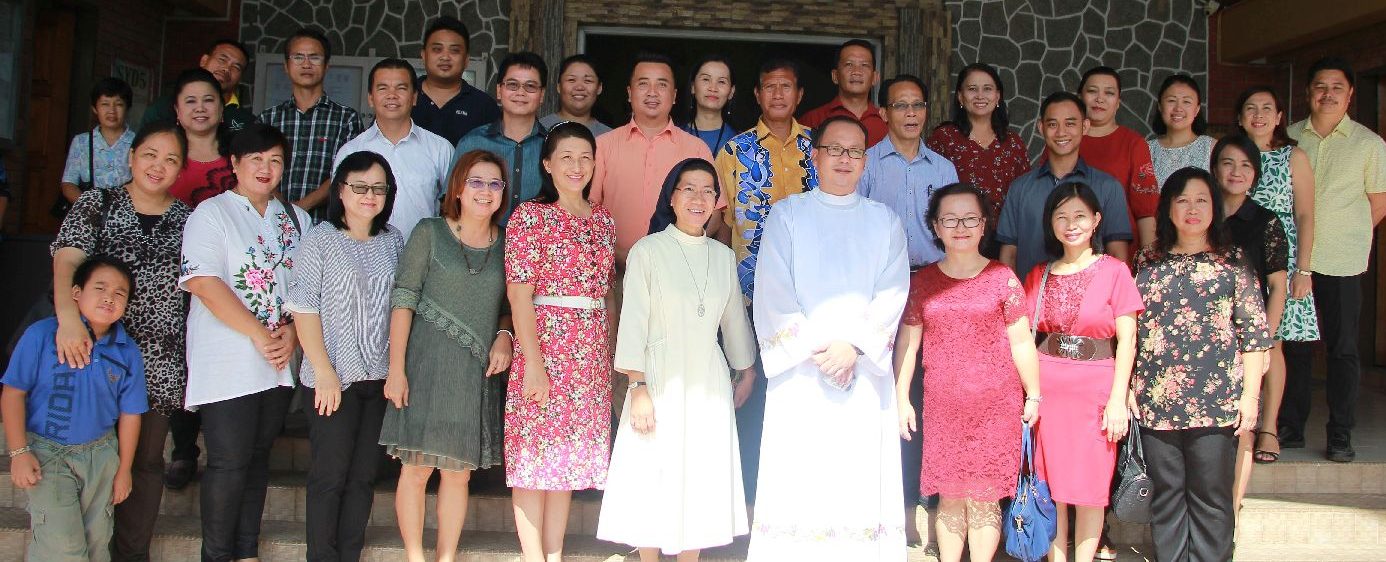 PAPAR – Papar Parish celebrated Teachers' Day on Holy Trinity Sunday with Mass and fellowship on 27 May 2018 at St Joseph Church here.
In his brief homily, Father Rayner Bisius said that belief in the Holy Trinity is the core of our Catholic identity and the greatest mystery of our faith and Catholic life.  He said this is emphasised by Christ's command to his disciples to baptise everyone in the Name of the Father, of the Son and of the Holy Spirit.
He added that the love and communion in the Trinity inspire us to develop the communion of love with one another, family, community and the church in spite of the diversity in the parish.
After the Mass, the educators and teachers adjourned to the Fr John Tsung hall for a luncheon fellowship.
In his address,  Johnny Sitamin, Parish Pastoral Chairman, invited the attendees to reflect on this year's theme: Teachers as Drivers of Education Transformation and to serve with love.
He said that during his childhood days, teachers were his idols.  He was happy that some of the teachers present were active youth ministry leaders and members in those days and now are part of the lay leaders.
Likewise, he updated those present on the three pastoral challenges laid out during the 2015 PAX Assembly and how they affect not only society but also the students.
While lunch was being served, the audience was entertained with song presentations by some of the teachers.
The event closed with a prayer by Franciscan Sister Juanah Saliun. – William Charles Mindus (SOCCOM Papar)