Over 25 participants attend inaugural BM catechists training course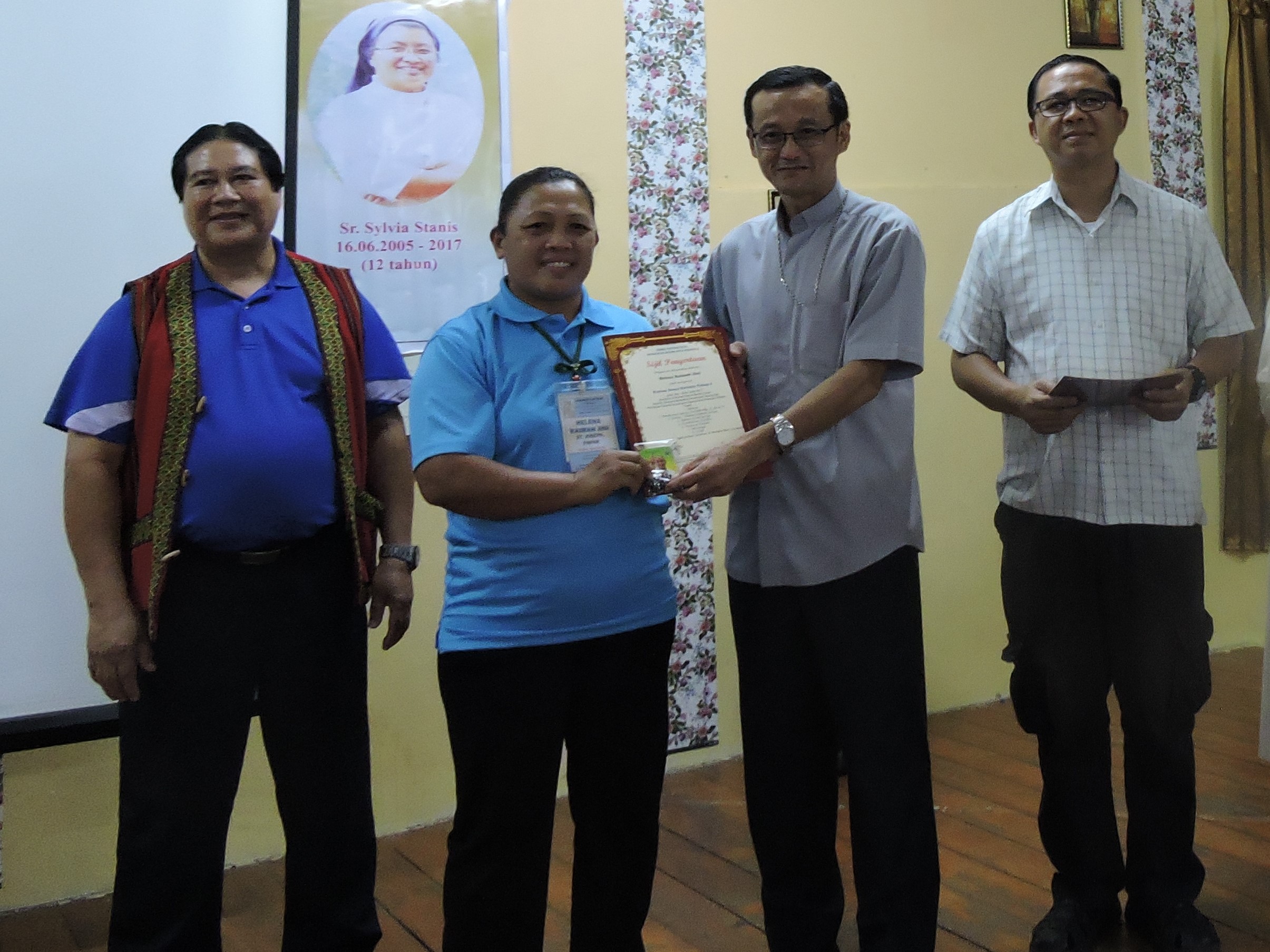 BUNDU TUHAN – Over 25 participants attended the inaugural BM training courses f0r catechists at the Bundu Tuhan Retreat Centre here in June 2017.
Twenty-nine catechists attended Level 1 (June 12-July 7) while 27 enrolled in Level 2 (July 9-21).
The two courses were organised jointly by the Archdiocesan Catechetical Commission and the Persatuan Katekis (PEKA).
Previous courses were conducted in English under the late Jesuit Father Peter Kim in the 1990s.
Father Nicholas Stephen, spiritual adviser of the commission, officially launched the course in the stead of Archbishop John Wong.
Franciscan Sister Dariah Ajap said the training programme was held because there is a felt need to have trained and well-equipped catechists in the archdiocese, not only to preside at services in the absence of a priest but also to be prayer leaders on various occasions.
To address the need, Abp Wong tasked the Catechetical Commission to organise and facilitate the training, with the involvement of priests, religious and lay leaders as speakers.
Topics covered during the course include Scriptures, Church and her documents, Prayer and Worship/Liturgy, Catechetics, Leadership, Spirituality and Vocation of Catechists, Missiology,  and practicum in the chapel outstations.
Level 3 has been scheduled for Sept 8-24 at the same venue for those who have taken Levels 1 and 2 and for those who are parish catechists.
At the end of the course, Abp Wong presented the certificates of attendance to the participants.
At the closing Mass, the archbishop reminded the participants to constantly read the Word of God, receive the Sacraments frequently, obey the commandments always, and to preach the Good News to all through their life witness.
The Jul 21 closing event was also an opportunity for the attendees to witness the launching of  Father Bruno Yasun's "Pengenalan Alkitab" (Introduction to the Bible)  by the archbishop. The book is available for sale now.
All catechists who have attended the course will continue their services in their respective parishes. For the newly trained catechists, their parish priests will be the ones to give them their  assignments. – catecomkk