Build bridges not walls – migrant sunday shc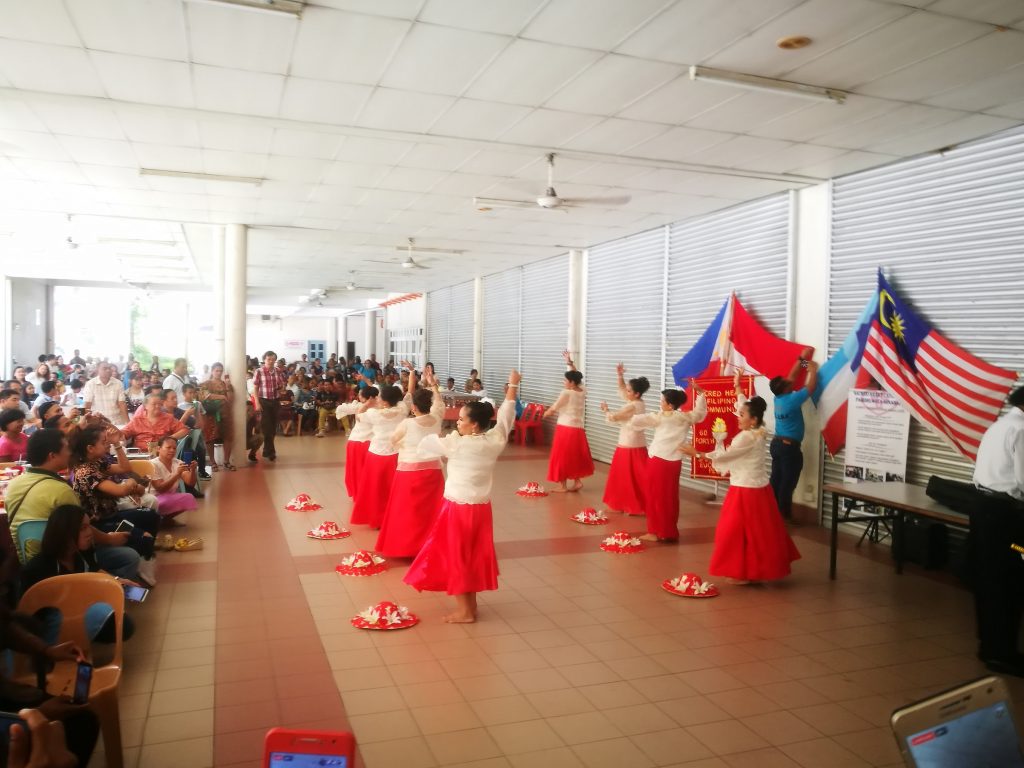 KOTA KINABALU – The meaningful celebration of Migrant Sunday provides the parish a way of working towards greater integration and maintaining social harmony.
To this end, Sacred Heart Cathedral Parish Human Development Committee (PHDC) spared no effort to organize a Migrant Sunday fiesta on 7 Oct 2018, beginning with Mass at 10.45 am.
Fr Joshua Liew, together with Korean priest Fr Lawrence Kim Jinsu, celebrated the Mass, which was attended by some 400 migrant parishioners and joined by the locals.
The Mass was made more meaningful with migrant parishioners participating fully in the liturgy.
Fr Joshua reminded parishioners to always welcome the migrants among us for we too are migrants.
He pointed out that "Jesus, Mother Mary and Joseph were once migrants when they had to flee to Egypt to escape the persecution by King Herod".
"The church wants all parishioners to celebrate Migrant Sunday so that we can accept one another, be united in heart and love as we encourage and support one another while journeying together toward the kingdom of God," he underlined.
Fathers Joshua and Lawrence, together with SHC and CMI PPC members joined the migrants for fellowship at the parish centre.
The migrants shared their culture through dance performances by the Indonesian children, K3ika, EFATA and Filipino groups. Everyone had great fun when they got on the floor to dance the Poco Poco and the Jamilah.
PHDC was gratified as the migrant brothers and sisters shared how they were affected by the openness and welcome shown them by the parish.
They feel a real sense of belonging, slowly but surely seeping in, as the visible integration among the communities begins to remove "walls" and instead to build "bridges".
Pope Francis has himself frequently invoked the "bridges not walls" appeal in urging people and nations to welcome migrants. – SHC PHDC