PNG bishops: APEC's success on the backs of the poor
The Pacific Rim summit will cost at least 1.5 billion dollars to a country where 40 per cent of the population lives below the poverty line and resources for education and health are scarce. The US-China trade war will dominate the meeting.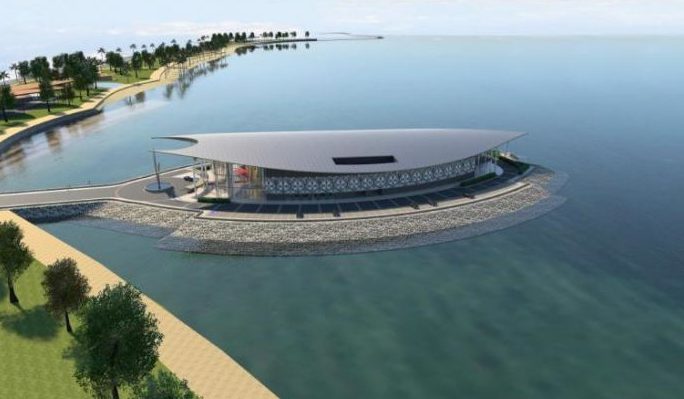 Port Moresby – The bishops of Papua New Guinea have strongly criticised the government for the huge cost incurred with the APEC summit (17-18 November) at a time when many Papua New Guineans lack essential services like health, education and hygiene.
"We share the concern of many about the huge amount of our limited resources being expended on this event which seems designed to entertain and impress the rich and powerful," said Mgr Rochus Tatamai, president of the Catholic Bishops' Conference of Papua-New Guinea.
The Asia Pacific Economic Cooperation (APEC) is an inter-governmental forum for 21 Pacific rim countries and holds annual meetings since 1989.
This year, in addition to trade opportunities, the main issue is the US-China trade war and the tensions that it has caused with their ripple effect across Asia.
China's Xi Jinping will be present as will Canadian Prime Minister Justin Trudeau and South Korean President Moon Jae-in. US President Donald Trump and his Russian counterpart, Vladimir Putin, will not.
To welcome all these potentates, the capital Port Moresby has been given a facelift that included the construction of a new International Convention Centre, the APEC House (pictured), meeting places, repaved roads downtown, huge security measures, and new service cars (including 40 Maserati).
Two years ago, the cost estimate for the event was one and a half billion US dollars. By comparison, Port Moresby is the fifth worst city in the world in terms of liveability; in fact, half of its 300,000 residents live in squatter settlements.
Papua New Guinea is the poorest APEC country. About 40 per cent of the population lives on less than a dollar a day (below the poverty line) and the country lacks basic medicines, investments in education, and its public servants are poorly paid.
To help the country, China is paying for some of the cost of the new convention centre, Australia is covering security costs and deploying 1,500 soldiers, and the United States is providing additional assistance.
But for many Papua New Guineans none of this will remain with the local population. For Mgr Tatamai, Papua New Guineans are "suffering and dying in order to make APEC a success". – AsiaNews, 15 Nov 2018