Fr Mitchelly shares his vocation story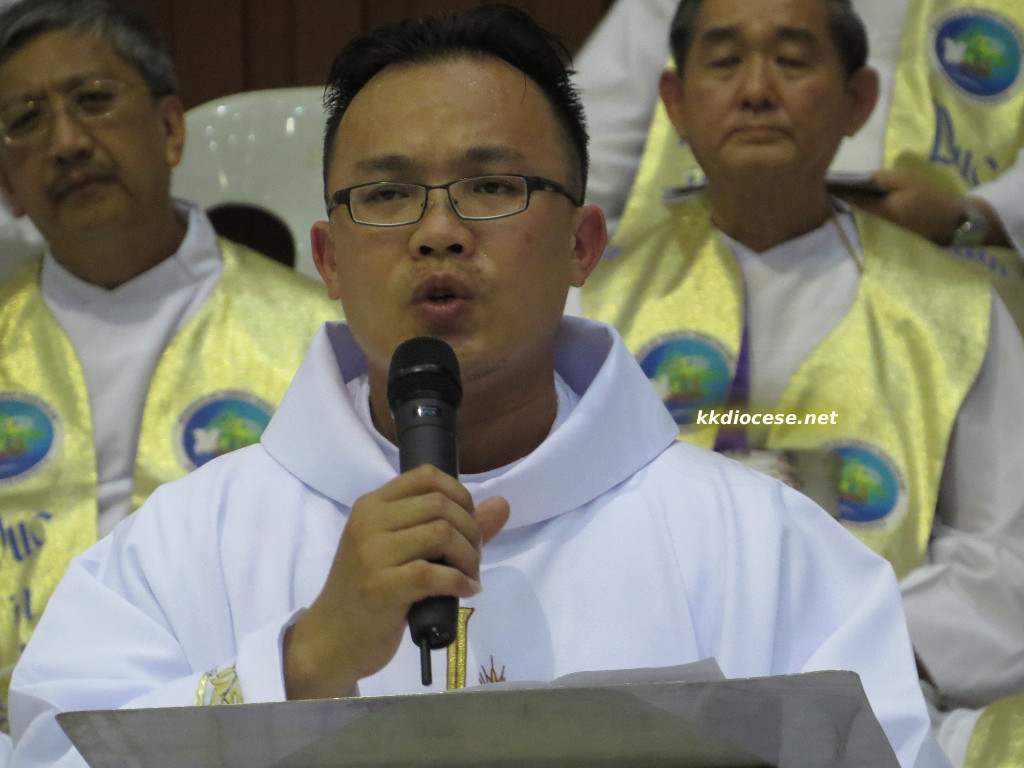 I had no idea that I would be called but for God's plan.  He has an ultimate plan for me that I know not of but if I follow His guidance, I would get to it.  The Lord is my shepherd … he leads me beside still waters; (Ps 23:1, 3)
He guided me through my mother.  I owe it to my mother, whose simple faith and commitment to bring her children to faith that God sees fit today to reward her in my ordination to the presbyterate.
He guided me through the parish where opportunities abound for service.  As I dedicated to serve the Altar, my commitment and wholeheartedness attracted the attention of the priests who were always on the lookout for youths to encourage and guide them on the path to priesthood or other services to God and Church.
With their encouragement, I went to a vocation seminar.  But signs of calling only began to stir within me when I was encouraged to take a further step to discern in a vocation retreat.  It was only after the fifth retreat in 2004, did I muster enough courage to say "yes".  Had I been on my own, I would never have been able to make it.
The path of discernment was not an easy one to tread.  There were many considerations.  One of which was that I was already working and earning an income, and supporting my family with it.  Naturally my intention to respond to the calling put tension and apprehension on my family, especially my parents.  Who would support them?
Once again the Lord guided me, through a total surrender and trust in Him, to turn over all my considerations to Him, and with peace and a prayer in my heart, I finally surrender everything to Him, "Lord, if you know this is my weakness, give me strength to face all this; help my parents in their struggle."
The formation years have been rather challenging as I considered myself not a very bright student.  I discovered that God was after one who has sincerity of heart and openness to the Holy Spirit.  Slowly but surely, He enabled me to overcome my weaknesses in my studies, alongside the guidance of an intense prayer life, right attitudes and a willingness to be formed.
I am grateful for the prayers and loving support of all who have been involved in my journey of faith, and pray that my service to the parishioners would be one that is filled with the love of God.