400 participate in Keningau Silver Jubilee Run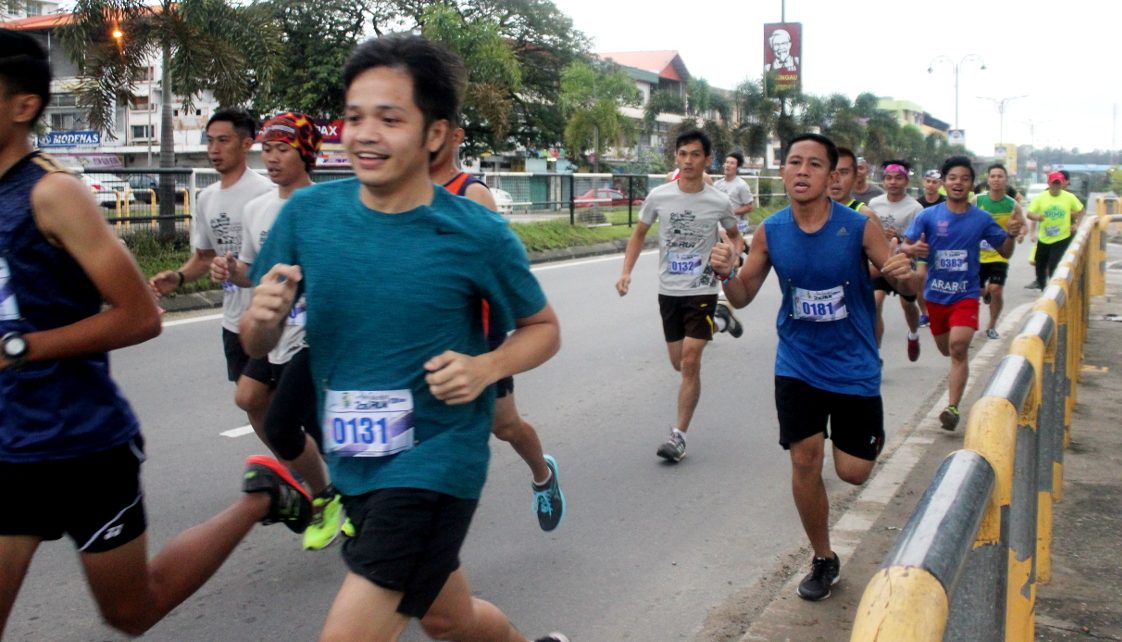 KENINGAU – Four hundred people participated in the 12.19 km Silver Jubilee Run 2018 here on 6 Jan 2018.
The run was part of the fundraising efforts to meet the expenses of the diocesan silver jubilee celebration on May 5 at the Diocesan Solidarity Hall Keningau.
Datuk Daniel Kinsik flagged off the run organised by the Keningau Parish Pastoral Council and Parish Solidarity Games Committee.
Divided into four categories, Kona Liau won the veteran women's category while Yusop Tungkop won the veteran men's category.
Dr Madeliene See and Muhd Eussofrey Hanis won the women's open and men's open respectively.
Bishop Cornelius Piong was on hand to hand out the prizes to the winners.